The Perfect Time to Switch to Single Pair Ethernet
September 11, 2023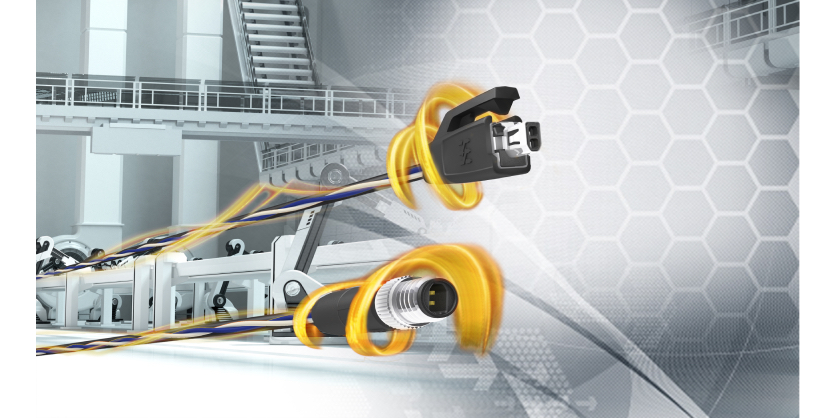 Single Pair Ethernet has reached market maturity, of that the experts at Weidmüller are certain. This has been made clear by the strong demand at trade fairs over the past year. And the Detmold natives have the matching hardware in their range.
Single Pair Ethernet has become an unstoppable force, ultimately also due to the increasing industrial use of Ethernet. According to a study by HMS Industrial Networks, in 2016 around 64 percent of all communication in industry was still based on fieldbuses, with just 30 percent based on Ethernet. This ratio was reversed in 2021 with 30 percent fieldbus communication and 65 percent via Ethernet. Only the five percent share for wireless solutions remained unchanged.
Simon Seereiner, Head of Product Management IE & SAI at Weidmüller, can confirm this trend from first-hand experience: "In the past year we have been approached by many of the large sensor manufacturers at trade fairs asking about Single Pair Ethernet. Sensors are becoming increasingly complex, but space remains tight. This makes a system that can supply a sensor with energy and Ethernet data using a single cable extremely attractive. We have also received a great deal of feedback from plant manufacturers from the process and building industry as well as from the factory and machine construction sectors. All now want to finally use Single Pair Ethernet."

Simon Seereiner, Head of Product Management IE & SAI at Weidmüller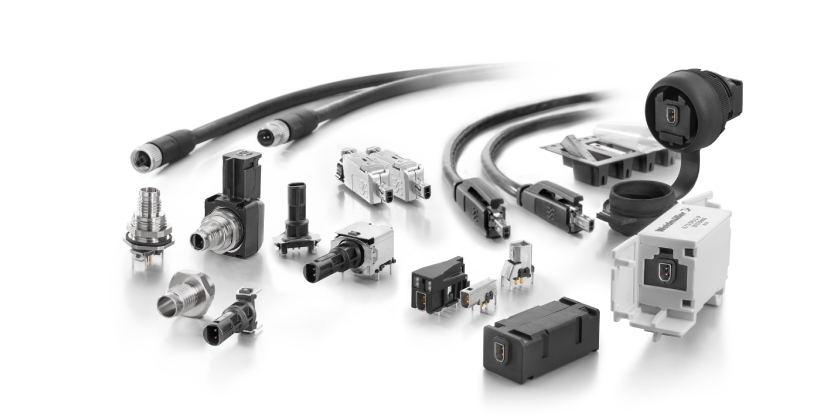 But this is not the only advantage of the system in the last mile of the plant environment. Normal fieldbuses generally only offer low bandwidths in the kilobit range. A fraction of that supplied by Single Pair Ethernet. Across applications, it impresses with ranges of up to 1,000 m at 10 Mbit and at shorter distances, it provides transmission properties of up to 1 Gbit/s.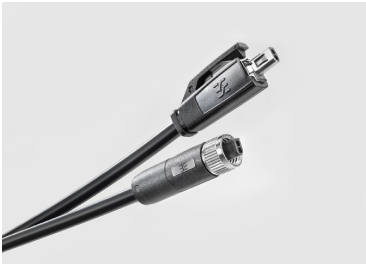 At the same time, the potential savings are huge, as Single Pair Ethernet can be used without gateways between machines, controllers and a group-wide IP-based network. Single Pair Ethernet only differs from the classic Ethernet used in the IT environment at the physical layer. All layers above this, the protocols, transports and application remain unchanged—literally a direct wire from the sensor to the cloud, for which Weidmüller supplies the complete infrastructure.
The company is also an active founding member of the Single Pair Ethernet System Alliance, an association of leading technology companies from different sectors and areas of application that are bundling their know-how in the Single Pair Ethernet field to drive this technology forward for the Industrial IoT and all other applications.
Weidmüller offers a complete portfolio of user-assembled plug-in connectors for on-site assembly as well as finished patch cables and all of the device connectivity for all connection tasks in the plant environment in protection classes IP20 and IP67. The connectors currently have the smallest mating face according to IEC 63171 on the market.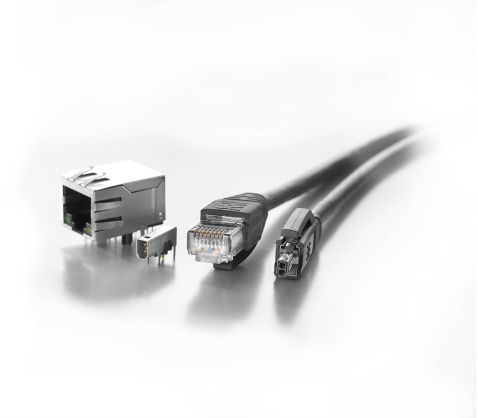 By way of comparison: the volume is only 20 percent of that of an RJ45 socket. The components can be integrated into standardised M8 housing and plug-in connectors, as is used for IO-Link or PROFINET. The system provides full compatibility between IEC 63171-2 (IP20) and IEC 63171-5 (IP67). For instance, an IP20 plug can be used as a service plug for IP67. Switches will be added to the portfolio in the second quarter of 2023. A pure data switch with seven ports and SFP module will be joined by a version with four ports and PoDL (Power over Data Line). This enables a power supply of up to 50 W.
Simon Seereiner is certain: "Single Pair Ethernet will reach market maturity in 2023 and Weidmüller will play an important role. We have cables, plugs and will soon also have switches. This establishes us as a developer of a technology that will provide clear benefits for the communication architecture in the factory of the future. To our customers, I can only recommend, start now because you can be sure that your competition already has. Better an Early Adopter than letting this development pass you by."

Simon Seereiner, Head of Product Management IE & SAI at Weidmüller
Related Story
Weidmüller's scalable engineering software, u-control 2000, adapts individually to your requirements. And, the u-control is powerful, compact and fully compatible with Weidmüller's I/O system u-remote. This article looks at what makes u-control the heart of your automation.