Weidmüller's u-control 2000: The Automation Controller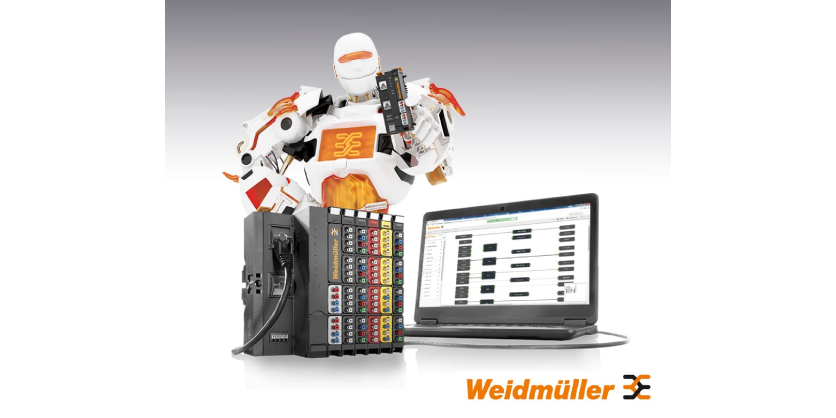 The heart of every automation is the control system. U-control 2000
February 22. 2023
Weidmüller's scalable engineering software, u-control 2000, adapts individually to your requirements. And, the u-control is powerful, compact and fully compatible with Weidmüller's I/O system u-remote. This article looks at what makes u-control the heart of your automation.
Programmable logic controllers (PLCs) are one of the main components of any automated system. A typical control system has inputs, outputs, controllers (i.e., PLCs), and some type of human interaction with the system, a human machine interface (HMI), for example.
PLCs are designed to operate within a manufacturing plant or machine, which presents a challenge to the user because the entire system is completely disconnected from the outside world. When the user wants to send information from inside a machine or plant to the outside world, they have to do it manually. This is because traditional PLCs communicate using dedicated industrial protocols and were not designed to handle data transfer to other types of software suites.
It is also because they were not designed to communicate over the internet to take advantage of what the Industrial Internet of Things (IIoT) can offer today. And finally, these PLCs also require expensive engineering software that runs exclusively on Windows PC, runtime for their application, and other licenses for visualization.
Control is a term thrown around quite a lot, particularly when referring to automation and its growing role in numerous industries. As continued advances drive forward the roll out of automation into today's market, it is essential that control also gets more advanced.
The Automation Controller from Weidmüller offers both the functionality of a traditional PLC following the IEC61131-3 standard and an IIoT controller within a single package. It does not require any engineering software to do the programming, nor does it require any runtime for its PLC applications or visualizations.
The u-control controllers are powerful and compact. A wide range of apps are available within Weidmüller's scalable engineering software u-create web for real-time and non-equidistant data pre-processing.Thanks to the integrated container technology, individual software applications can be installed simple and quickly.
The Automation Controller has a built-in web server which allows the user to program it from any web browser, including a Mac or Linux device. It also offers web-based visualization, which allows the user to use any web-based compatible touch panel, HMI, or screen to access the visualizations of the controller and create new visualization pages using the built-in tools – which are also free. In addition, it comes with an OPC UA server, Modbus TCP server, and Docker preinstalled, while offering the possibility to have a VPN remote access added directly on the controller.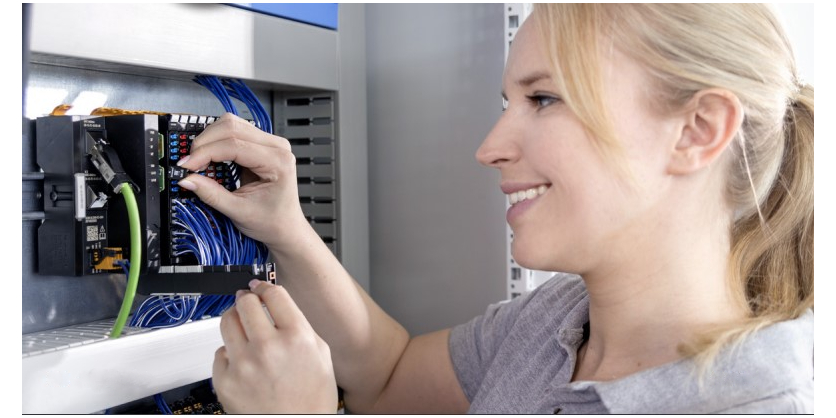 To take further advantage of IIoT possibilities, it also offers Node-RED preinstalled, which allows the user to create their own JavaScript functions. Node-RED is a flow-based programming language developed by IBM. It is open-source and is an active online community comprised of thousands of programmers and end-users around the world who contribute to the success of this platform.
Node-RED allows the user to create their own IIoT applications. For example, it can be used to send an email based on a certain event that occurred in your system, and it can send data to a cloud service such as Azure or AWS. It can also fetch data from the internet, and even make an application programming interface (API) call.
The Automation Controller offers an intuitive graphical interface that helps end users learn the basics to operate and navigate the various applications and services easily. For example, the "Autoscan" feature significantly reduces the time needed to add or configure new input or output modules to the Controller. The central processing unit (CPU) detects the types of modules that have been added to it, and can support a variety of I/Os, including digital, analog, temperature, serial communications, counters, etc. The Controller comes with built-in function blocks that can be easily added to the function block diagram environment and can also create user-defined function blocks.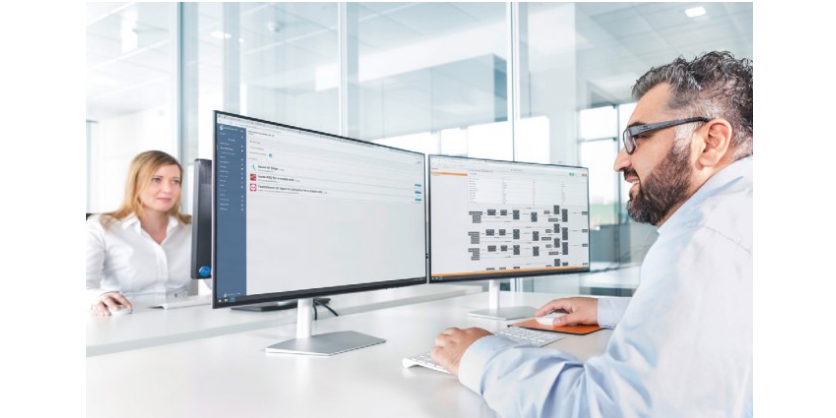 The Automation Controller is more than just a controller because it elevates traditional machines and even manufacturing plants into a factory of the future by enabling them to take advantage of Industry 4.0 benefits.
This year, Weidmüller will be launching a new operating system for IIoT and automation: the u-OS. This will provide automation with the possibilities of the IIoT in a single device that is also suitable for edge-computing solutions. It enables efficient data pre-processing and precise control directly to the machine, is expandable, and offers web-based system composition. This gives the user access to the entire software landscape of Weidmüller and connected partner networks.
This new operating system sets Weidmüller apart as your partner in industrial connectivity. The u-OS connects industrial IoT with automation, partners with users, the cloud with data, and ecosystems with each other.
Weidmüller also offers a Starter Kit to help customers learn the Automation Controller. It is a stand-alone kit ready to be used as a functional demo. The unit comes with input and output modules, push buttons, analog input encoders, indicators, and a temperature sensor. All that is required is a web-browser: the user enters the IP address of the device and is ready to start learning with the unit and begin programming, The Starter Kit can also be connected to your router to enable communication on the Internet.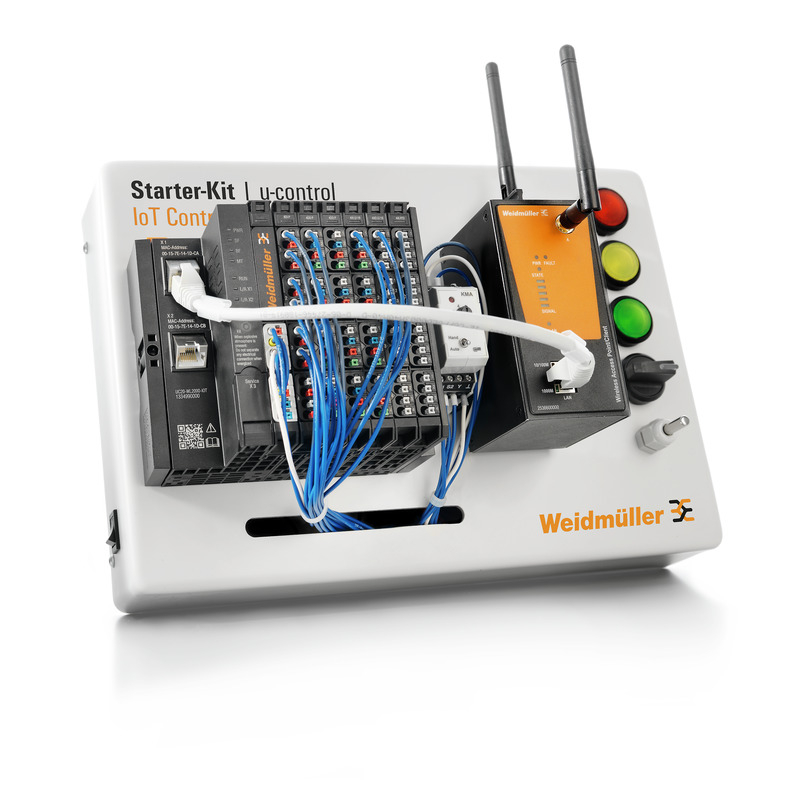 To further support their customers, the company also holds training sessions at their centre, the customer's location, or online. Their website has online webinars about their automation products and a full-suite support page. They have also partnered with Realpars, one of the world's largest online learning platforms for automation engineers. They will be adding videos about the Automation Controller to their YouTube page where you can already find several videos about other Weidmüller's automation products.
More Information
Related Story
Weidmüller Ltd. has signed a distribution partnership with Shelley Automation for the Ontario region in Canada. It is part of the growth strategy embarked on by Weidmüller Ltd. under the new leadership of Michael Daly, Managing Director.
Shelley Automation will market Weidmüller's complete portfolio in the Ontario region. That includes I/O systems, industrial ethernet, relay modules, and power management, to name a few.