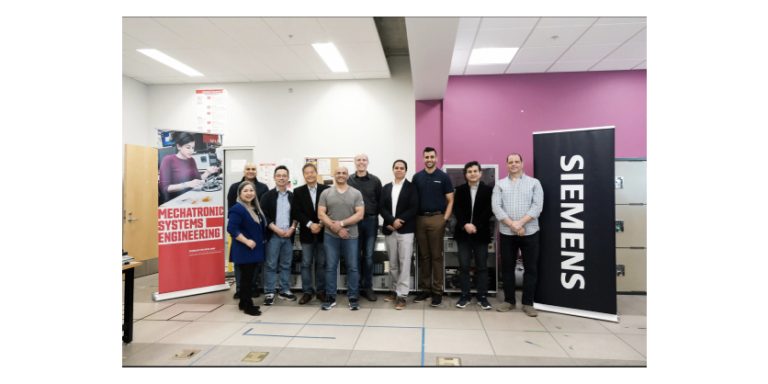 May 30, 2023 Responding to a growing need for training in automation systems in Canada and globally, Siemens and Simon Fraser University (SFU) have announced that SFU is the first and only training facility for instructors delivering the globally recognized Level 3 Siemens Mechatronic Systems Certification program (SMSCP). Siemens is the only global industrial company…
---
June 1, 2023 Disconnect switches are essential safety devices that play a critical role in electrical circuitry, both in industrial settings and in everyday life. These switches are designed to ensure the safe de-energization of electrical circuits during emergency stoppages, maintenance, or repairs. ABB, a leading global technology company, offers a wide range of high-quality… Read More…

May 31, 2023 Guillevin is one of Canada's largest distributors of electrical products in Canada. Founded in 1906 by François-Xavier Guillevin in Montreal, Quebec, they have enjoyed considerable expansion to become a leading distributor of electrical materials and products. Growth is something Guillevin is familiar with, and since their founding, they have opened numerous locations… Read More…
Featured Article
Humber Students Take Home Gold at Skills Ontario Competition in Mechatronics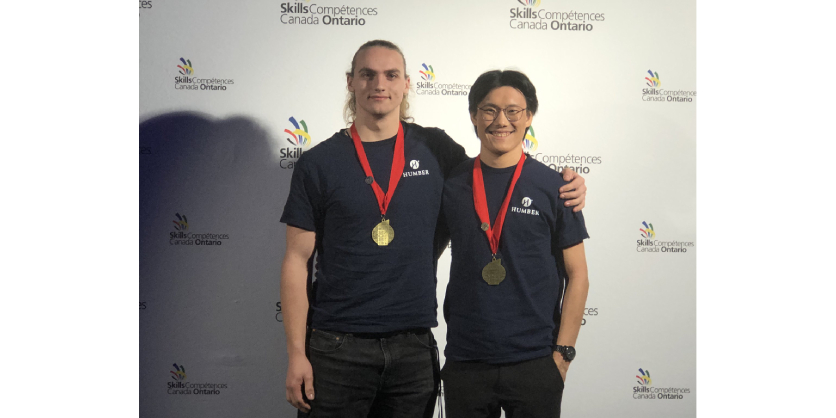 Skills Ontario recently held the 2023 Skills Ontario Competition in person at the Toronto Congress Centre. It was the first in-person event after three years of it being held virtually during the COVID pandemic.
Paxton C. and Dillon K. won gold and advanced to compete in Toronto against the best-of-the-best from the province in the Mechatronics Contest. 
---
June 5, 2023 AutomationDirect has added the next generation of the popular C-more HMI product line. The CM5 HMI series offers lower cost, high-performance HMIs in sizes from 4 inches to an impressive 22 inches. These HMIs have an amazing 1.6 GHz processor in the larger units (10" and above), 43 Mbytes of memory, and… Read More…

June 5, 2023 Emerson is improving perimeter security for the DeltaV distributed control system (DCS) with its new NextGen Smart Firewall, a purpose-built control system firewall designed to provide easy-to-install and easy-to-maintain perimeter security for all industries. More ruggedized construction, increased bandwidth, and role-based access provide users with increased performance and more granular access control. Manufacturers need to… Read More…
Featured Product
SurgePure Industrial Surge Protection for Mission Critical Environments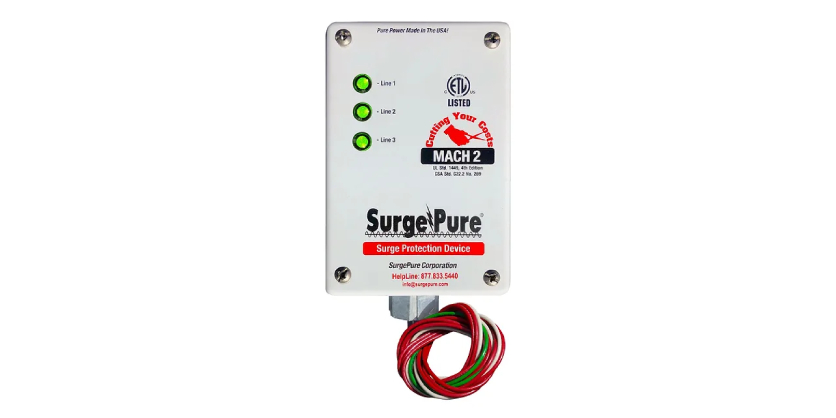 SurgePure's industrial surge protection devices are rated foremost in the industry because of their unique 'Non-Degrading' design.
You won't be left second-guessing if you're protected or not with SurgePure's premium 'Single-Element' surge protection systems.