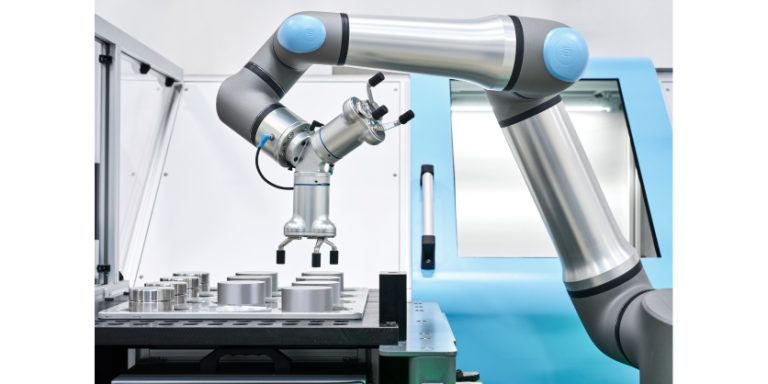 November 29, 2023 Universal Robots, the Danish manufacturer of collaborative robots (cobots), has announced that it will expand its leading product portfolio with a new 30 kg payload cobot. UR30 is the second in Universal Robot's new series of innovative, next generation cobots and is built on the same architecture as the award-winning UR20. Despite…
Sponsored Content
PULS DC-UPS Solutions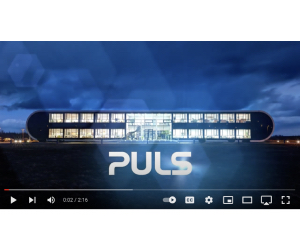 This video gives a brief overview of the DC-UPS Solutions that PULS North America offers and the benefits of our single battery monitoring & single battery charging features.
---
December 5, 2023 By Krystie Johnston Advancements in smart buildings technology offer immense potential for companies and industries in terms of sustainability benefits. Smart thermostats and automatic lighting are well-known examples that can have a significant impact on energy efficiency. With buildings generating almost 30% of greenhouse gas emissions, there needs to be a more… Read More…

November 30, 2023 Omron, a leader in industrial automation, offers a range of industrial machine vision cameras renowned for their precision and reliability. These cameras are crucial in manufacturing and quality control. This article covers the features, applications, and selection guide for Omron industrial cameras. Key Takeaways Selecting the Right Omron Industrial Camera Plug & Play vs…. Read More…
Sponsored Content
Elevate Manufacturing Automation with Machine Vision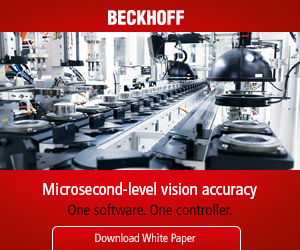 Vision equipment is an integral part of new machines today, and leading machine builders are improving performance by integrating machine vision and image processing into the controls programming environment.
Our white paper explores invaluable insights into this innovative approach and how a fully integrated platform, like TwinCAT, can simplify vision projects, enhance control system synchronization, and provide a robust networking solution.
Featured Article
Introduction to Motion Controllers from Electromate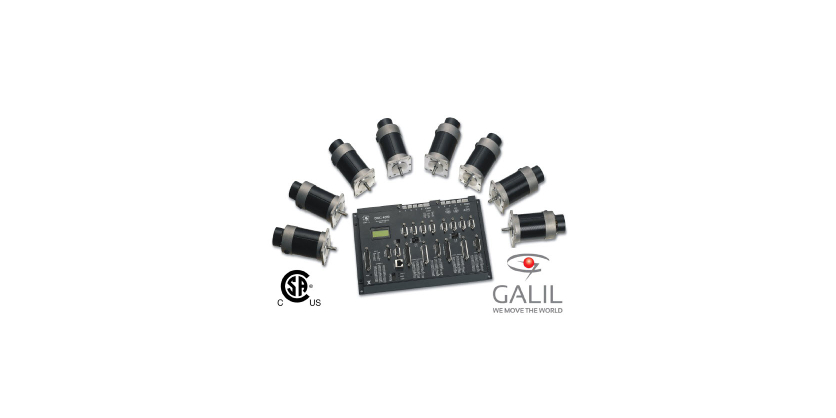 In the realm of automation and robotics, the precision and accuracy of movement is paramount. The brain behind these meticulous movements is the motion controller, a device designed to control the sequence, velocity, position, and torque of a mechanical system.
Motion controllers play a pivotal role in a myriad of industries, from manufacturing and medicine to entertainment and research.
Sponsored Content
PULS Customer Success Story: Critical Power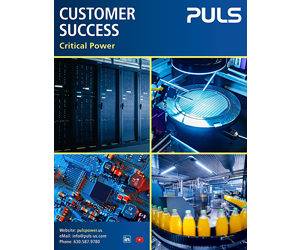 In mission critical industries such as telecommunications, health care, government, manufacturing and data centers, maintaining power is vital.
In this PULS Customer Success Story, learn more about how we helped a manufacturer with a solution that solved their input failures (due to transient spikes) during startup of their generators and how this critical power keeps their end-customers running 24/7.
---
December 6, 2023 Surprisingly versatile VERO-S NSE3 Pull-down force and the high dimensional stability of the module body. Therefore, very high tilting moments and lateral forces can be absorbed by the modules.  This module can be expanded with a variety of different equipment. New products and innovations flyer Extremely extensive in application Positioning and clamping in… Read More…

December 6, 2023 Festo's HPPF diminutive flat parallel gripper not only delivers great force in tight spaces, it's also extremely well-priced Thanks to manufacturing innovations achieved on a new production line, Festo's HPPF diminutive flat parallel gripper not only delivers great force in tight spaces, it's also extremely well-priced. HPPF ranges from 19 mm to 41 mm among its… Read More…
Featured Product
Noark Offers a Complete Range of Molded Case Switches in 6 Frame Sizes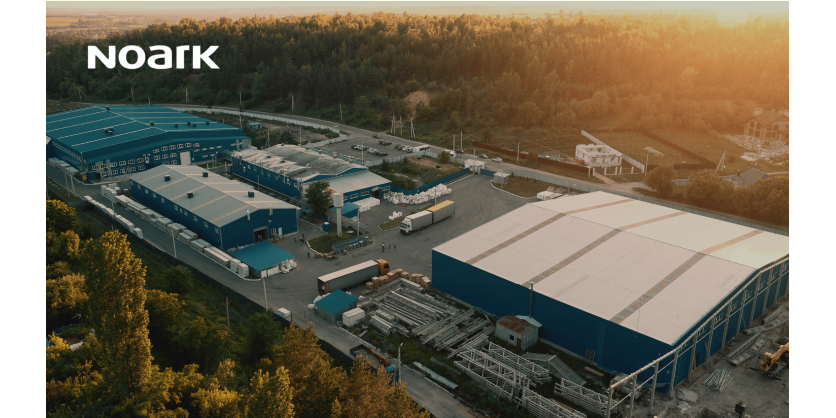 Molded Case Switches as the name suggest are electro-mechanical device used in switching on or off an electrical circuit. These devices, unlike the Molded Case Circuit Breakers don't offer protection against overcurrent faults or branch circuit protection. These devices are also important because they allow for the safe isolation of main circuits Noark Electric offers a complete range of Molded Case Switches in six frame sizes: