Endress+Hauser records strong sales growth in 2022 and looks ahead with confidence February 1, 2023 Endress+Hauser is heading into its special anniversary year with momentum. In 2022 the measurement and automation technology specialist increased consolidated sales by almost 17 percent to more than 3.3 billion euros. Nearly 16,000 people are employed worldwide by the Group…. Read More…
---
Some people have perfect teeth. For the rest of us, at some point in our lives we will need to get a cavity filled. You will sit down in the chair, your dentist will pull out a dental handpiece, powered by compressed air spinning a turbine, and insert it in your mouth. You will hear a light buzzing noise "bzz bzzzt bzzz" as the decay is drilled away, and shortly after you will have a shiny new filling. Read More…

February 2, 2023 Outdoor fiber optic cables meet many needs, and are suitable for all types of installations, whether residential, commercial or industrial. What type of outdoor cable should you choose from among the different types of size and use according to your needs? Guillevin's experts can help. All about Outdoor Fiber Optic Cable (outside… Read More…
Featured Article
Access Management for Your Plant and Machinery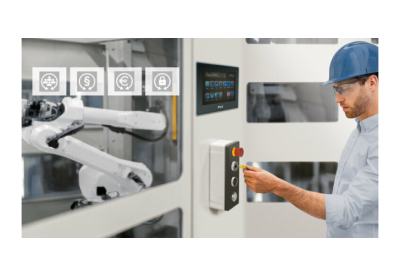 With PILZ's "Identification and Access Management" portfolio, they offer you a comprehensive range of products, solutions and software for the implementation of safety as well as security tasks. Below you'll discover more about potential applications, from simple authentication to complex access permissions, and access management through to safe operating mode selection, maintenance safeguarding and safeguarding of data and networks. Experience safety and security in one system!
This solution ensures that a machine cannot resume operation while people are still in the danger zone. The maintenance safeguarding system "key-in-pocket" is designed for machines with danger zones, which are protected by a safety fence and which staff need to access – robot cells for example. In comparison with conventional lockout-tagout (LOTO) systems, maintenance safeguarding with the key-in-pocket solution is implemented via RFID keys with corresponding permissions and a safe list in the PILZ controllers. As a result, it provides a purely electronic restart protection and makes both mechanical interlocking devices and warning tags redundant.
---
Safe Monitoring of the Cardboard Feed on Packaging Machines with PILZ's Modular Safety Relay February 2, 2023 Packaging solutions must often accomplish one task above all: to safely protect operators. The same applies to monitoring the cardboard feed. In this case it is essential to avoid a scenario in which an operator can reach into the… Read More…

February 2, 2023 Machine and system cabling is becoming an increasingly complex task. Weidmüller provide you with the optimal solution for every cabling task. More Information Weidmüller Custom Cable Assemblies Related Story Single Pair Ethernet Promises a Consistent Ethernet Connection from the Sensor to the Cloud Single Pair Ethernet (SPE) is the catchword when it… Read More…
Featured Product
Festo Introduces Pneumatic Essentials – a Program for Easy-Order/Fast-Ship Pneumatic Products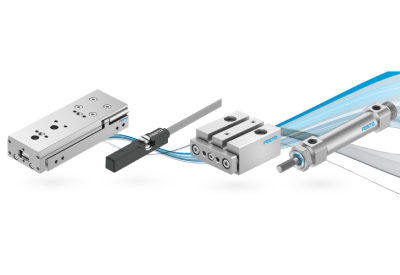 Festo launches the Pneumatic Essentials program, an ambitious global undertaking to streamline ordering, ensure fast delivery of guaranteed in-stock pneumatic components, and produce more compact parts for today's smaller footprint, energy efficient machines.
In addition to competitive prices, guaranteed availability, short delivery time, and innovative design, customers are assured of world-renowned Festo quality components that boost machine performance, lower waste, and reduce the risk of downtime.
Pneumatic Essentials is a one-stop-shop for the 16 fundamental components that Festo finds fit most common pneumatic applications. These components include air preparation, high wear polyurethane tubing, one-way flow control valve, high flow valves for normal and harsh environments, self-teaching proximity switch, mini slide, guided drive, direct interchangeability ANSI NFPA cylinders, and metric and imperial round and compact cylinders.
Mechatronics Canada
Mechatronics Canada's editorial informs and engages a targeted audience of manufacturers, distributors, specifiers and end users delivering an editorial mix of the right content for the right audience.