Five times the distance: allegedly the world's first cable for hanging applications suitable for SEW-EURODRIVE March 24, 2023 igus®, a leader in motion plastics and moving cable management systems, has introduced a new hybrid cable for SEW EURODRIVE's MOVILINK® DDI technology. A unique aramid support element gives the CFSPECIAL.192 500% more tensile strength than a… Read More…
---
March 28, 2023 Electromate received some feedback when meeting with experienced welders who were initially resistant to the idea of using a cobot welder. After all, they'd spent years perfecting their welding techniques, and were confident in their ability to produce high-quality welds without any assistance. However, after some experience, they often come to appreciate… Read More…

March 23, 2023 The pressure to automate has never been stronger. Even though barriers to entry have lessened in recent years, figuring out where and how to start can still feel daunting. So it's no surprise that recent years have seen a sharp increase in Robots-as-a-Service (RaaS). In fact, ABI Research predicted that there will be 1.3… Read More…
Sponsored Content:
Siemens Canada: Automate The Future Tour 2023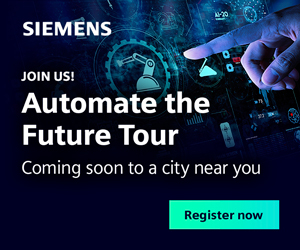 This cross-Canada tour showcases new innovations in manufacturing and process technologies. You will have the opportunity to learn from Siemens industry experts, participate in interactive sessions, and network with peers and like-minded professionals from various fields.
View detailed agenda
Featured Article
Guillevin Greentech Delivers Custom Solutions & Reliable Inventory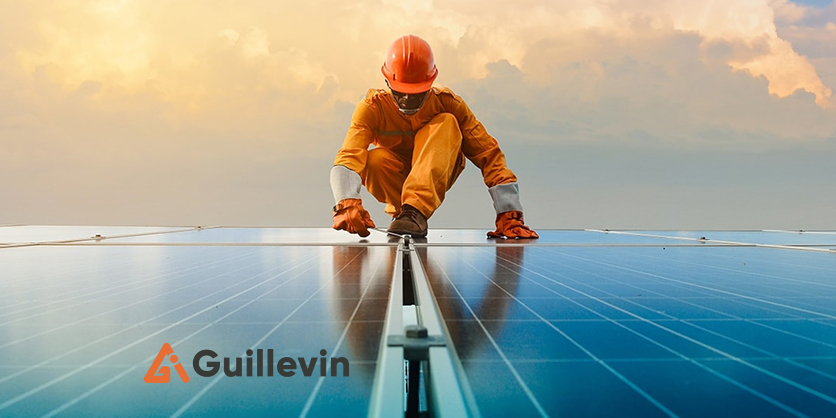 Guillevin Greentech is one of Canada's largest distributors of renewable energy solutions. Established in 2016, this division of Guillevin offers Canadians everything they need to achieve their green tech goals through years of expertise, experience and service, as well as the company's access to reliable inventory. We sat down with experts Ndiaga Mbaye, renewable energy specialist and Viviane Lapointe, external sales representative to discuss Guillevin's Greentech division, their custom design solutions for solar or EV installations, and their thoughts on the future of green technologies.
---
March 29, 2023 AutomationDirect has added more FATH hardware components to their selection of T-slotted rail products. These components easily install in SureFrame rails, as well as many other brands, and include roll-in T-slot nuts with spring loaded ball, slide-in T-slot nuts, screw and miter connectors, 1- and 2-slot pivot joints, extended swivel bases, foot consoles, leveling… Read More…

March 28, 2023 AutomationDirect The new 300V Atlas Type AWM (appliance wire material) wire is commonly used for appliance wiring, control cabinets, and machine tool applications. This new wire meets the National Electrical Code (NEC) and NFPA Standard 79 requirements and is made in the USA. Atlas Type AWM wire consist of a tinned copper… Read More…
Featured Product
Festo Features Electric Automation Innovations at ProMat 2023
Festo is highlighting several of its latest innovations in electric automation, including its unique Simplified Motion Series (SMS) at ProMat, the North American supply chain exhibition, held this year from March 20-23 in Chicago.
Electric automation with the simplicity of pneumatics
SMS axes feature a motor with integrated servo drive and IO-Link. No other supplier offers simple electric axes with comparable capabilities, advantages, and such a low price.