Ontario Launches New Plan to Invest in Math, Writing and Reading Skills
April 17, 2023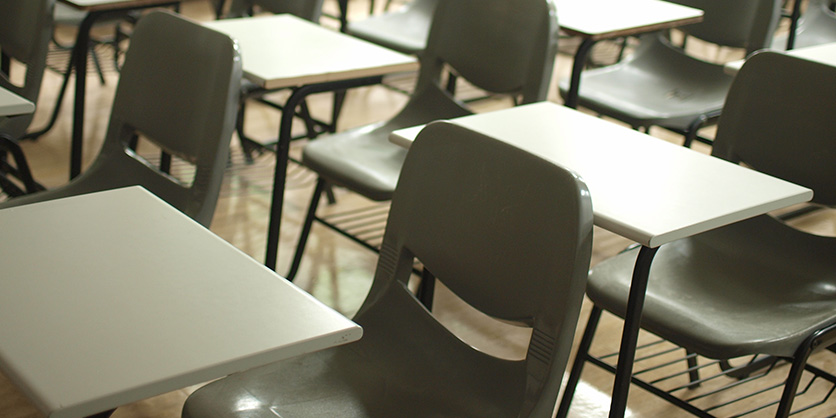 The Ontario government is investing more than $180 million in targeted supports in the classroom and at home to help students build the math and reading skills and knowledge they need to succeed in the workforce. This investment will support nearly 1000 more educators to help students develop these important skills.
"We are getting back to the basics, because that's what matters most when it comes to students' skills with reading, writing and math," said Stephen Lecce, Minister of Education. "I am proud to unveil Ontario's plan to boost literacy and math skills, designed to deliver better schools, jobs and outcomes for students. This plan will up our game and send a signal across the province: we will do better to improve the skills that actually matter to the success of your child, from the classroom to the workforce. Ontario's plan will help ensure students graduate with a competitive advantage that will lead them to a good-paying job, a home and a life of opportunity."

Stephen Lecce, Minister of Education
Ontario's Investment Plan
Ontario is investing more than $71 million in 2023-24 in a new math plan, supported by the recently introduced modernized math curriculum that mandates financial literacy and coding in every grade.
The province's plan to boost math skills will:
Support more than 300 educators to support student learning in math
Double the number of school math coaches in classrooms to provide direct support to teachers and students
Introduce one math lead per board to spearhead math curriculum implementation and standardize training, and provide additional supports for math coaches in the classrooms
Expand access to digital math tools that students and parents can access anytime
Continue live teacher-led virtual tutoring services focused on math
Enhance skills of new teachers through dedicated training and covering costs of additional math qualification courses to enhance math fluency and competency.
To further support students facing challenges with math, the government is deploying Math Action Teams to school boards or schools to raise standards, training and student outcomes. Teams will work with school boards to identify and recommend targeted, evidence-based responses to improve math achievement for Ontario students.
To help more young students build stronger reading skills, the province is investing $109 million in 2023-24 to boost literacy rates, which will:
Introduce new, Canada-leading, early reading screening requirements for all students in Year 2 of Kindergarten to Grade 2, along with a standardized and fully funded screening tool and training for educators, to ensure students receive the necessary foundational skills and early interventions in reading that are critical to future success
Fund additional specialist teachers who can work one-on-one or in small groups to help students who need additional support in reading
Invest in almost 700 educators to support development and excellence in literacy for Ontario students
Introduce an overhauled language curriculum in September of 2023 with an emphasis on ensuring students at an early age can master basic literacy.
"This investment is an investment in our kids' futures. Supporting them to develop strong, life-long skills in important areas like reading, writing and math will set our kids up for success in the long run," said Patrice Barnes, Parliamentary Assistant to the Minister of Education. "I am proud this government is providing our kids with the opportunity to achieve success today, tomorrow and in the jobs of the future."
These initiatives complement previous actions including a revamped math curriculum introduced in 2020 which goes back to the basics; de-streaming of Grade 9 math and science; the restoration of merit-based hiring of educators and a one-of-a-kind, publicly funded tutoring program designed to empower students with proven learning strategies and techniques.
Quick Facts
Quotes
"With the rapidly changing labour market and nature of jobs and work, it is vitally important to equip our students with the fundamentals and underlying abilities that can be applied across a range of career paths. Rapid developments in AI and related technologies will likely require our youth to adapt and pivot in their careers more so than any prior generation. Having a solid foundation of important core skills such as math, numeracy, science, technology and overall problem solving will help them greatly to respond to these future changes. We commend the province of Ontario for launching this initiative that will help to ensure Ontario students can build successful careers – and, along with that, successful futures."

Alicia Smith
Executive Director, Dyslexia Canada
"Dyslexia Canada sees today's funding announcement as a positive and necessary step that will help Ontario school boards shift their approach to early literacy to align with evidence-based practices."

Alicia Smith
Executive Director, Dyslexia Canada
"Community Literacy of Ontario is the voice of over 100 Community-Based Adult Literacy programs across Ontario and we agree that literacy is an essential skill that will affect all areas of a person's life: at school, at work, personal health, and more. The changes that the Ministry of Education is making to the current public school curriculum directly addresses literacy and aims to support children building this crucial life skill. We also agree that confidence is a key indicator of success for learners of all ages. Building young learners' confidence will have a direct impact on their ability to continue learning, for life, just as our programs support countless adult learners achieve more than they ever thought possible."

Catherine Toovey
Executive Director, Community Literacy of Ontario
Additional Resources
Province Takes Action to Ensure Students Catch Up
Ontario Continues Supporting Students
Related Story
The Ontario government is implementing a new high school graduation requirement to help better prepare students across our province for the jobs of tomorrow. Starting with students entering Grade 9 in September 2024, all students will now be required to earn a Grade 9 or 10 Technological Education credit as part of their Ontario Secondary School Diploma.