AI Week Program Live & Applications Open for Kickstart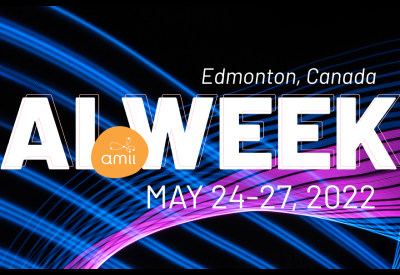 April 21, 2022
Can you believe that AI Week 2022 is a little over a month away?
We've been working hard to prepare to celebrate 20 years of AI excellence and show off what we will be driving in the coming years. We can't wait to share with you some of the great things we have planned!
Here's what we're excited about this month:
Last week, we unveiled our AI Week Program! With more than 20 events, the jam-packed week has something for everyone – including sessions, networking events and socials for all ages and familiarity with AI. Get your ticket for what is sure to be the marquee AI event of the year!
Applications are now open for our Kickstart Program, an early career development program for women and gender-diverse individuals looking to start AI careers. Apply before May 31.
There are many more opportunities below to get involved in our thriving AI community, as well as recent news, updates and tips and tricks — read more here.
See you soon,