Discover Mecademic's New Website and Robotics Resources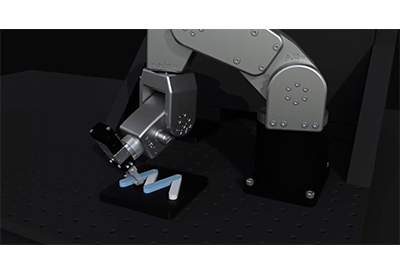 March 4, 2021
Mecademic strive to give you easy access to comprehensive resources to make robotic automation easier, faster, and cheaper.
Their goal is to continuously innovate and improve our products, while providing their users with new helpful resources about their products and robotics in general.
Why was our website revamped?
In the wake of increasing demand for Mecademic robots from customers around the world as well as novel resources developed by their team, it was about time to update their website. Mecademic look forward to better serve their clientele as well as assist those around the world looking to automate for the first time, optimize existing automation processes, or learn about the automation and robotics industries.
With these goals in mind, Mecademic's new website provides a holistic library of never-before-seen robotics resources to help users start automating quickly, easily, and at lower costs. Users will now have access to invaluable tutorials, practical information, as well as a selection of robotics and automation products from both Mecademic and third parties. So out with the old and in with the new… Welcome Mecademic's new website, designed to serve your needs better than ever before.
Where can I access old downloads?
The new resources section contains all the files (and more) that were on the old website. Although Mecademic have redirected most old web addresses, some are no longer valid. Refer to the new website for downloads.
Will there be new features and developments?
Yes, additional sections and resources will be added in the coming months. Events, downloadable webinars, media and press kits, as well as dedicated pages for each of the valued MecaNetwork partners are coming soon. More case studies, tutorials, and other useful content are also on the way.
How was the website made?
The website development project was led by Mecademic's marketing manager, Maria Sergo, in collaboration with internal robotics experts such as Ilian Bonev, as well as external UX designers and web developers from La Grange. All content was written internally and fact checked by Mecademic's team of automation engineers.