Zimmer Group: Axis Compensation Module From the XYR1000-B Series With New Linear Guide and New Installation Sizes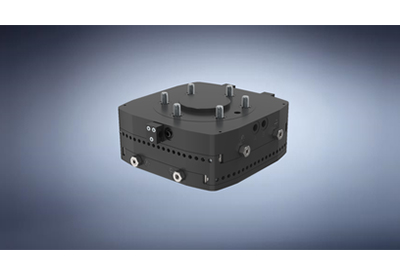 February 18, 2021
Zimmer Group recently announced the introduction of an updated version of its established XYR1000 axis compensation module series. Having developed the axis compensation modules of the new XYR1000-B series, Zimmer Group now has another version that currently has the highest power density on the market and provides an important extension to its range of robot accessories. In addition to the use of new linear guides, the most important innovations of the XYR1000-B version primarily include the greatly improved technical properties of the axis compensation module compared to its predecessor. For example, moving the linear guide further out and having an overall longer guide length results in a considerably more stable structure. This enables a much higher force and torque absorption and results in the new axis compensation module version being able to withstand higher shock loads. Moreover, enlarging the cylinder diameter allowed the holding forces for both the centered and eccentric holding functions to be significantly increased by an average of 35%.
Practical selection guide for the handling weight
Now there is a new practical selection guide for defining the maximum handling weight. The handling weight is used to enable a rough estimate of which size works for the respective application. In the past there was only one number value for each standard application, but now there are separate diagrams for which even the lever arm and acceleration at the robot (or gantry) are included in the calculation.
New installation sizes and accessories
The previous -1063 to -1160 installation sizes are joined by a total of three more design sizes. The -1040 and -1050 sizes are intended more for small handling weights, while the -1200 size is more suitable for the heavy-duty range. A two-point sensor is available as an accessory for piston position sensing. In addition, the accessory has been optimized for production, resulting in cost savings in production that have been passed on directly to the customer.
The cost of the new XYR-B version was reduced by up to 13% compared to its predecessor. The axis compensation modules will be available starting in February of 2021 and are completely interchangeable with the predecessor version.