Sevensense Introduces: The New Alphasense Position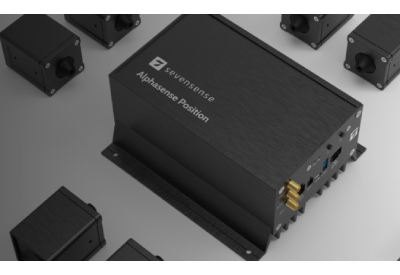 December 21, 2021
Sevensense introduces the new Alphasense Position, pushing the boundaries of what's possible with positioning technologies. Redesigned inside and outside, this model introduces the most advanced positioning solution for robotics OEMs. Using cutting-edge Visual-SLAM technology, Alphasense Position provides full 3D localization for any kind of ground vehicle, overcoming positioning challenges even in the toughest environments, and making it an unbeatable choice.
‍Delivering breakthrough positioning technology that will ensure full 3D positioning in every environment
Alphasense Position is a complete multi-camera positioning system for mobile robots. It allows the installation of 4 to 8 cameras at customizable positions to ensure that the robot has a full 360° view at all times. Alphasense Position is available in two configurations: Compact and Extended. The Compact version allows to place the cameras in a sensor head to minimize the occupied space, while the Extended version allows for the optimal configuration and independent camera placement, through a maximum length of cables of 4.5 meters.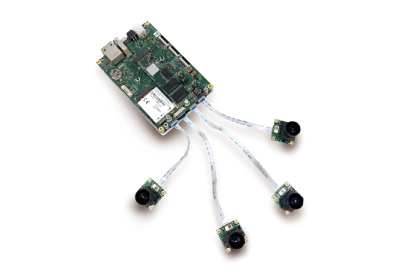 ‍Navigation everywhere
Thanks to our cutting-edge Visual SLAM technology, Alphasense Position will provide highly robust and accurate 3D positioning for any kind of ground vehicle that can be initialized anywhere in the mapped environment. With that, it ensures reliable positioning, also in challenging environments; in- and outdoors, over uneven floors or ramps, with centimeter-level accuracy, and without auxiliary infrastructure. Dynamic environments, such as warehouses or areas around people, are also not a problem for our system. Ensuring the highest safety precautions, it simply detects the obstacles and keeps the map continuously up to date. Ultimately, Alphasense Position will ensure that your vehicle is able to localize everywhere and never gets lost again.
Easier than ever, thanks to our plug&play solution
Alphasense Position is available as an Evaluation Kit: with it you can integrate and test Alphasense Position in less than a day, and experience first-hand the unique benefits of our AI-driven Visual SLAM technology.
For this, we provide a plug&play, factory-calibrated 5-camera setup and a convenient Web-based interface to make the installation and initial experiments as well as integration of new vehicles easier and more convenient than ever.
Availability‍
Alphasense Position is ready for order now and will be shipped beginning of next year.
Personalized support and advice are always provided by Sevensense's Experts, aiming to provide you with the most convenient and fastest integration process of our solution on your vehicles.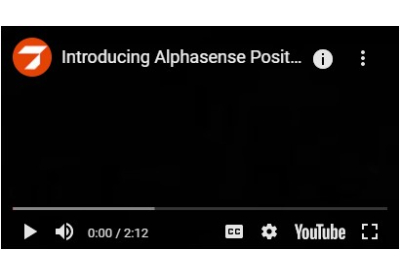 For more information, visit Sevensense by clicking here