New Rugged ICF Full-Metal Inductive Proximity Sensors with IO-Link Communications
February 16, 2023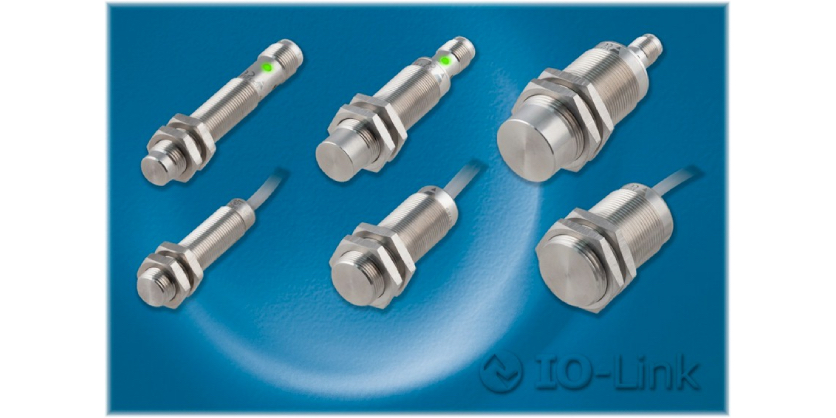 Carlo Gavazzi is excited to announce the launch of the new ICF Full-Metal Inductive Sensors. This new sensor family offers increased uptime due to their durable stainless steel housing and intelligent monitoring capabilities. Applications in harsh environments such as agriculture, food & beverage, and machining will benefit from the ICF Full-Metal Inductive Sensors.
As an industry leader in IO-Link offerings, Carlo Gavazzi is including IO-Link in every ICF Series Inductive Sensor for easy ordering, application flexibility, and reduced inventory. An IO-Link master or configurator (such as Carlo Gavazzi's SCTL55 Handheld IO-Link Smart Configurator) is required to change sensor settings during initial installation. However, the sensors can be used as standard transistor output sensors without an IO-Link operating environment. Therefore, the ICF Full-Metal Inductive Sensors meet customer's needs wherever they are on their IIoT journey and equips them for future automation advances.
Carlo Gavazzi is introducing new intelligent monitoring capabilities through IO-Link in this family of ICF Series Sensors. Cyclic process data can monitor the quality of detection which allows predictive maintenance to be scheduled before downtime occurs. Additionally, alarms can be customized to signal if a target position is trending closer or further away from the sensing face or high / low internal sensor temperature.
Features and benefits of the ICF Full-Metal Inductive Sensors include:
Lifetime:
Extended temperature range (-40 to 85°C and even short exposures up to 15 minutes at 100°C)
Washdown capabilities (IP68 and IP69K)
Impact resistant up to 1J due to single piece stainless steel AISI304 housing
Increased shock (100g) and vibration (25g) resistance
Withstand pressure on sensing face (Up to 260 bar for M12, 200 bar for M18, & 100 bar for M30 housings)
ECOLAB approval
Increased Uptime Due to Intelligent Monitoring:
Avoid downtime due to early warning capabilities and schedule planned maintenance prior to failure
Proximity & low margin alarms for notification when the target is beyond the desired operating window
Alarm for over or under temperature monitoring
Ability to identify sensors quickly and easily using 'find my sensor' feature
Endless Configurations:
Reduced inventory saves money and warehouse space
Higher accessibility on-hand (configurable from a single part number) decreases downtime
More accurate sensor performance from optimal setup
Less need for customization saves time and money
The new ICF Full-Metal Inductive Sensors were specifically designed to withstand extreme operating conditions such as exposure to a wide range of temperature variations, frequent high pressure, and high-temperature washdown cycles.
Designed to withstand extreme operating conditions, these sensors are ready for accurate and reliable detection of actuating parts in harsh environments, such as:
Skid conveyor positioning in food & beverage conveyor lines
Monitoring bucket positioning on agricultural equipment
Counting revolutions of an axle in CNC machinery
The ICF Full-Metal Inductive Sensors are the best choice for rugged and intelligent inductive sensing. They are available from Carlo Gavazzi's network of sales offices and distributors in the Americas.
More Information
Related Product
Carlo Gavazzi is excited to introduce the new IRC40 Series Inductive Proximity Sensors. Specifically designed as a durable solution for daily indoor and outdoor applications, it ensures accurate detection of actuating parts, such as skid conveyor positioning, step detection on escalators, and material positioning on conveyor systems.
The IRC40 sensors are resistant to extreme operating conditions such as exposure to a wide range of temperatures and frequent high pressure washdown cycles. They offer flexible adjustment and adaptability for any application due to the 5-position sensing face. The sensors can be installed quickly without any tools, thanks to the push-lock system of the mounting bracket.