ProSense Rotary Paddle Level Switches from AutomationDirect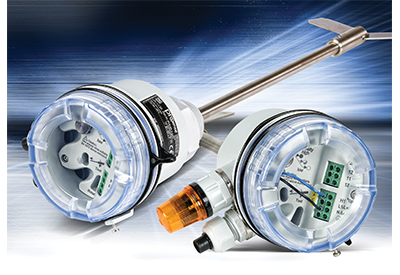 September 27, 2021
AutomationDirect has added new ProSense PLS series rotary paddle level switches to their already extensive line of process control solutions. Rotary paddle level switches utilize a shaft and paddle that are in constant rotation driven by a reduction gear and synchronous motor. Level is detected when the paddle's motion is interfered with by the material being measured.
These switches are used with dry, granular bulk solids, and are ideal for detecting full, empty, refill, or point level measurement in silos, hoppers, and bins containing bulk solids.
Products that can be sensed by rotary paddle level switches include cereals, sugar, animal feeds, washing powders, chalk dry plaster, dry cement, granulates, wood chips, and similar products.
ProSense paddle level switches are available in three shaft lengths, plus a rope version that can be shortened in the field based on the application.
Prices start at $192.00 and these paddle level switches have a one-year warranty.
Learn more by visiting: https://www.automationdirect.com/level-sensors.