Double the Operating Life: DH/DS Linear Guides from NSK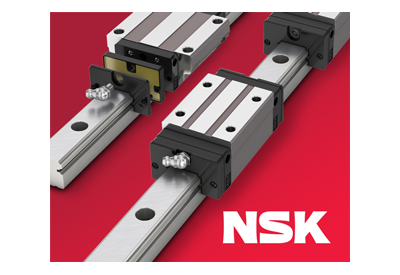 July 18, 2022
{videobox}Vm7AXthMJts{/videobox}
NSK Tough Steel material combined with optimized ball circulation and rolling contact deliver 26% higher dynamic load ratings and 2x the fatigue life of our conventional linear guides. Watch the video.
Proprietary NSK heat treatment technology doubles fatigue life compared to conventional products. NSK's proprietary TF (Tough) heat treat technology was employed to double fatigue life for DH/DS, compared to conventional products. A wide range of sizes and configurations are available, ready to contribute to improving the reliability of machinery across many applications.
Benefits:
1. Contributes to improving machinery reliability with double the fatigue life achieved with NSK's TF Technology.
2. Complete interchangeability with NH, NS Models (standard series), easily switch to DH, DS Models.
3. Wide range of accessories including seals, lubrication units, and other options and configurations ideal for a variety of applications.