PITmode Fusion from PILZ: Your New Operating Mode Selection and Access Permission System
January 6, 2023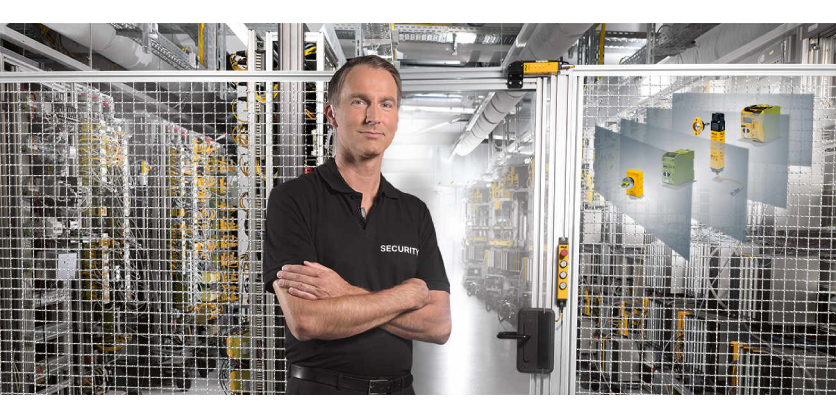 Access for authorized persons only!
The best gate safeguard or access control is worthless if unauthorized access to your machine is possible via the network. A holistic safety concept is required here, that takes both machinery safety and industrial security into account. Should any security gaps emerge, loss of quality and unplanned downtimes are two of the possible scenarios. So, it is all the more important to protect plant and machinery in such a way that only authorized personnel have access and tampering with the control systems via attacks from outside is prevented.
PILZ can offer you a coherent machine access concept, which takes into account not only the safety of your machine, but also its industrial security. Here they've compiled a potential solution for secure access control!
Watch this video for an explanation of how PITmode Fusion works in an industrial setting
Safety
Machinery safety – or 'safety' for short – forms the basis of safe human / machine interaction. By using safe automation, you're protecting your employees from the risks that machines and plants pose, enabling smooth operation and increasing both the quality and quantity of your production operations. Companies that implement a rigorous safety policy have been proven to be more successful in the marketplace. PILZ is the world's leading provider of safety-related automation solutions, is represented in numerous countries and is well known for its high-quality, innovative products and services. Find the right products here
Industrial Security
Industrial security describes the protection of machines and plants against manipulation and incorrect operation. Because machines and plants are becoming increasingly networked, industrial security is becoming ever more important in automation. It's no longer enough to simply protect people from accidents when they're operating a machine.
The machine itself also has to be protected from potential attackers, since external manipulation can impair or even eliminate machinery safety. A holistic safety concept that also takes industrial security into account is more important. Further information on industrial security can be found here
PILZ's solutions for secured access and secure data
In every company there are areas that need to be protected from unwanted access. However, it's important not only to protect the human from the machine, but also the machine from the human. As a result it's necessary to consider machinery safety and industrial security in equal measure.

With the operating mode selection and access permission system PITmode fusion, the modular safety gate system, the small controllers PNOZmulti 2 and the firewall SecurityBridge, we offer a solution that not only takes machinery safety requirements into account but also defines permissions for service engineers as well as other persons and roles. That way your staff are protected from any hazards the machine may present, and your machine is protected from operator errors and tampering.

The operating mode selection and access permission system PITmode fusion authenticates people based on the data on a cryptographically protected RFID key and authorizes these people to perform certain actions based on the stored permissions. Nobody can open the safety gate, which is protected via a gate lock, until the reader unit registers the correct permission. The firewall SecurityBridge protects access via the network. It monitors communication with the controller, in this case the small controllers PNOZmulti 2, and guarantees that on-site operation cannot be influenced by unauthorized access via the network.

That way PILZ offers you a coherent machine access concept, which not only takes machinery safety into account, but also industrial security.
To learn more, download the flyer where you will find their product portfolio covering safe access to plant and machinery or visit PILZ Canada to learn more about how PITmode Fusion can protect your plant and machinery from unauthorized access and prevent damage from improper use.