Retrofit Knowledge Tapped – International Application by PILZ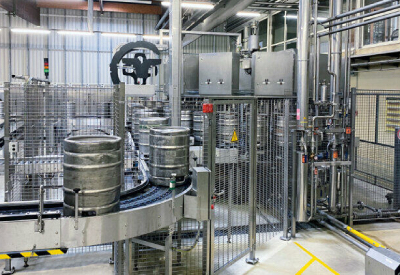 November 22, 2022
"Safety first"
For Brau Union Österreich, "Safety first" is the number one operating principle: Existing plants and processes regularly undergo a safety check. This includes a barrel cleaning and filling plant for reusable barrels, which has been in operation since 1993, cleaning beer residues and refilling up to 700 barrels per hour. As part of the controller retrofit, intervention options on the machine were to be re-assessed and validated. From consultancy on the current standards that must be complied with, to a review of the existing safety equipment and E-STOP chain, Pilz also analysed the potential hazard sources and recommended appropriate interlocking devices and a tailored safety concept for the plant.
Practicable too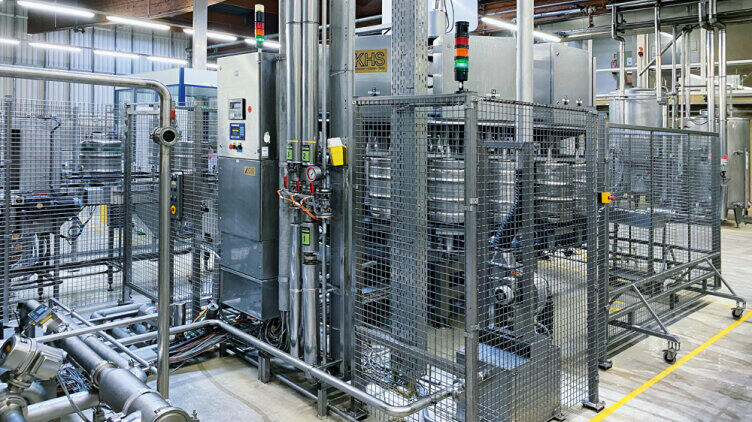 On the barrel cleaning and filling plant it is important that part of the protective wall can be easily removed, so that maintenance personnel can advance with a forklift to the centrally positioned media distributors, for service operations. In order to meet this requirement, the decision was made to use mobile railings. The solution also includes a new access management system, which ensures that only the authorised operator can acknowledge a fault that has been rectified and return the system to operation. The original light curtains were replaced by railings. Brau Union took full advantage of Pilz's consulting portfolio – from an analysis of potential hazard points, including defined countermeasures, through to implementation and safety-related validation in accordance with international safety directives and standards such as EN ISO 13849, IEC 62061 and IEC 61508.
Benefits at a glance
•Comprehensive services portfolio: from risk analysis and implementation of the retrofit through to validation
•Carefree maintenance: The plant meets all the current regulations with regard to safety.
•Safe and practicable: Mobile railings make machine access easier. A modern access management system provides the necessary safety and security.
Customer statement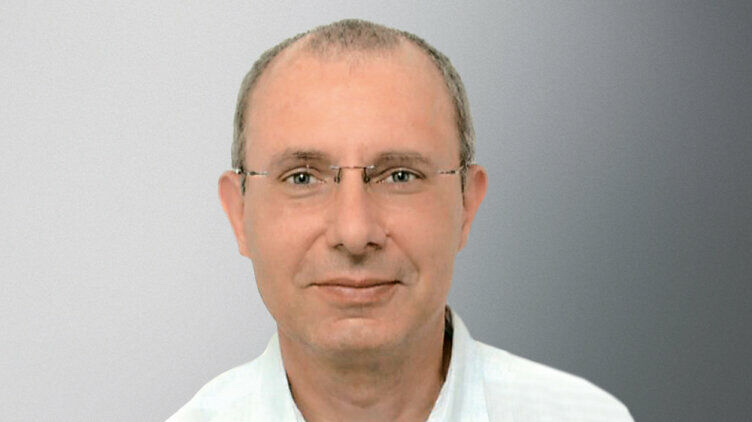 "We are continuously learning about safety, but when you're not dealing with these things and monitoring the relevant laws on a daily basis, it is difficult to keep up to date. That's why we trust Pilz's know-how and expertise in this respect."