Parker Redefines Instrumentation Valves and Manifolds, Launching New Catalogue Offering Superior Advantages in Application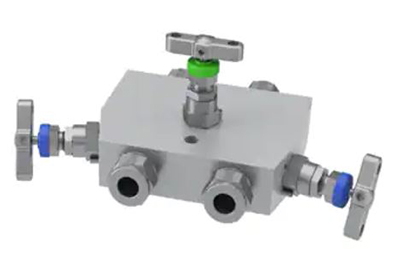 April 16, 2021
Parker Instrumentation Products Division Europe – part of Parker Hannifin, a global provider of motion and control technologies – has launched itslatest catalogue and most up-to-date needle valves and manifold solutions range. Designed with engineers in mind and the ever more demanding needs of the applications, this catalogue details the full capabilities of Parker's manifold range, manufactured at its globally recognised, lean model plant in Barnstaple, Devon in the UK.
As a market-leading supplier of instrumentation connections, Parker's 76-page catalogue includes a focus on fully integrating tube connections directly into the manifolds, thereby eliminating troublesome NPT (typically) threads and offering superior advantage.
Spencer Nicholson, Manifold Solutions Product Manager at Parker Instrumentation Products Division said: "This latest product evolution and catalogue offering reinforces the Parker commitment to ongoing innovation in valve and manifold solutions for process measurement applications by integrating best available technologies and thereby presenting industry with improved solutions that meet ever-changing requirements".