Eaton MCCB Handles from AutomationDirect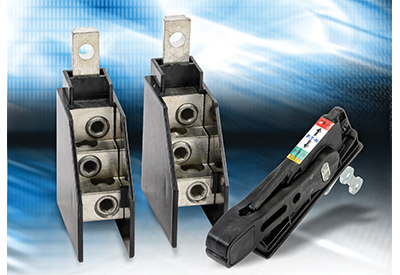 March 25, 2021
AutomationDirect has added new accessories for Eaton 3P series molded case circuit breakers (MCCBs). The new products include universal rotary handles and Flex Shaft flexible handles, both available for each MCCB frame size and suitable for NEMA 1/4/4X and 12 enclosures.
Also added are high performance Flex Shaft two-position flange handles that feature external front mounting and are available for NEMA 1/3R/4/4X and 12 enclosures and for G-, F-, K- and L-frame MCCB models.
Another great addition to Eaton MCCB accessories is the NEMA 12 safety door hardware. These are Type C361 door interlocking safety handle kits designed for use with 3P series MCCBs and flexible handle when mounted in an SDN12, or equivalent, enclosure.
New six-wire connectors, multi-wire connectors, replacement lug kits, and DIN rail mounting clips available as well.
Learn more by visiting https://www.automationdirect.com/mccb