Maintenance Safeguarding "Key-In-Pocket" System, Protecting Against an Unauthorised Machine Restart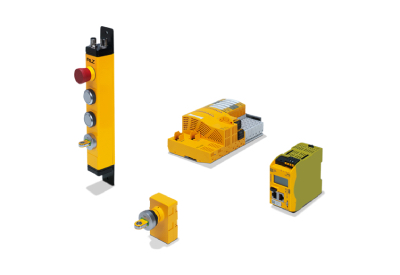 November 9, 2022
Use the "key in pocket" maintenance safeguarding system to protect your staff from the hazards of an unplanned restart of plant and machinery in maintenance situations. This solution guarantees that hazardous plants cannot be put back into operation while there are people in the danger zone.
This is how it works: operators authenticate themselves on the safety gate via PITreader, using a personal transponder key. A security ID is stored in a safe list in the Pilz controller (PNOZmulti 2 or PSS 4000). When the machine has stopped, it can be accessed to carry out work. The staff member retains the transponder ("Key-in-pocket"). After leaving the plant, everyone must log off via the PITreader to put the plant back into operation. As a result, the security IDs are removed from the safe list. If the list is empty, the machine is enabled and can be put back into operation.
PILZ will present this new solution in detail at SPS in Nuremberg. Do you have your ticket already?
Register for a free ticket by clicking here