IDEM Stand-Alone Non-Contact Switches from AutomationDirect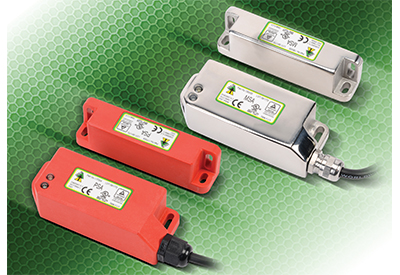 March 31, 2021
New IDEM non-contact magnetic coded switches use force-guided contacts and have an internal monitoring system so that they are stand-alone, not requiring the use of a separate safety relay.
The wide 14mm sensing range provides a high tolerance to misalignment. Models are available that support automatic reset or manual reset, as well as a selectable auto/manual reset. External reset monitoring allows each switch to act as its own small safety system. These switches will maintain PLe (ISO13849-1) even when connected in series.
The PSA series, in a plastic enclosure, is suitable for general industrial applications; the MSA series, encased in a 316 stainless steel enclosure, is IP69K rated for food and beverage applications or other harsh duty applications. Magnetic coding offers a degree of tamper resistance.
The new IDEM stand-alone switches start at $218.00 and have a 1-year warranty.
Learn more by visiting https://www.automationdirect.com/standalone-safety-switch.