SureFrame Black Anodized T-slotted Rails from AutomationDirect
July 19, 2023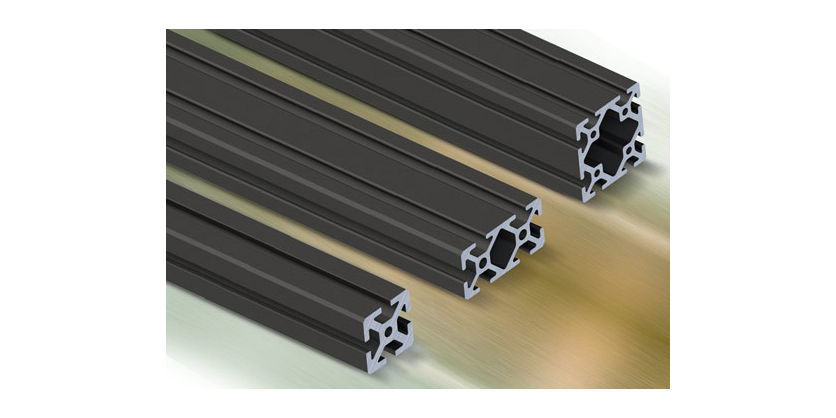 AutomationDirect has added the 10 (1 inch), 15 (1.5 inches), and 40 (40mm) series of SureFrame rails, in standard and light weights. These new rails are offered with a UV-resistant black anodized finish, which provides a new aesthetic option in addition to the standard clear anodized finish that is available for all series and weights of SureFrame T-slotted rails.
SureFrame rails are used to build sturdy, custom-made structural frames and are warranted from manufacturer defects for one year from the date of purchase.
The new black anodized SureFrame rails can be ordered in cut-to-length sections starting at $0.37/inch.
These T-slotted aluminum rails are available in several standard-sized profile dimensions, in black or clear finishes, and are compatible with other brands of rails and hardware. Rails are ordered in cut-to-length sections for maximum flexibility; specify lengths and end angles when ordering.
More Information
SureFrame T-slotted aluminum rails
Related Product
AutomationDirect has added additional profiles of SureFrame t-slotted rails. The new 30mm x 60mm and 60mm x 60mm profiles added to the 30 Series lineup allow for greater project flexibility. These new profiles offer the same durability as existing rails and are compatible with slotted rails/hardware from most other manufacturers. They can be ordered cut to length and are guaranteed against manufacturer defects for one year from the date of purchase.