More SureFrame T-Slotted Rail Profiles from AutomationDirect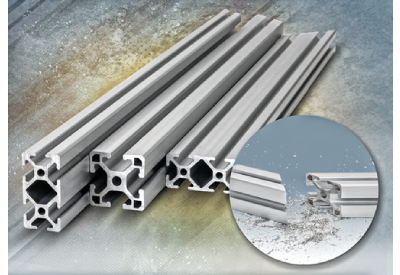 November 18, 2022
AutomationDirect has added additional profiles of SureFrame t-slotted rails. The new 30mm x 60mm and 60mm x 60mm profiles added to the 30 Series lineup allow for greater project flexibility. These new profiles offer the same durability as existing SureFrame rails and are compatible with slotted rails/hardware from most other manufacturers.
SureFrame t-slotted rails can be ordered cut to length and are guaranteed against manufacturer defects for one year from the date of purchase.
The new SureFrame T-slotted Rail Profiles start at $0.21/inch.
To learn more about SureFrame T-Slotted Rail Profiles available at AutomationDirect, click here