CCEA SIRIO Q Series LED Work Lights from AutomationDirect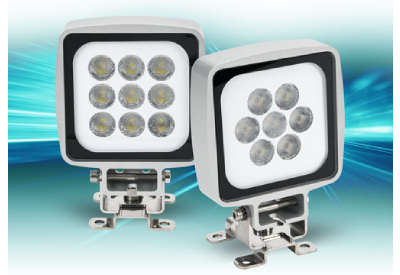 October 6, 2022
AutomationDirect has added CCEA SIRIO Q series LED work lights to expand their offering of industrial LED fixtures. These rugged, industrial-grade light bars are ideal for tractors, trucks, trailers, off-road vehicles, and earth-moving machines.
Providing up to a 1750 lumen output, these work lights feature an aluminum head on a pan-and-tilt stainless-steel bracket, allowing precise light adjustment in any direction. AC or DC powered models are available with 40° or 60° beam angles and have an IP67/69 protection rating.
CCEA SIRIO Q series LED work lights are UL recognized, CSA approved, CE marked, and RoHS compliant. These LED lights start at $214.00 and come with a 4-year warranty.
To learn more about the CCEA SIRIO Q series LED work lights, visit AutomationDirect by clicking here