Camera-Based Linear Positioning
November 17, 2021
The PCV, PXV, and safePXV Data Matrix positioning systems from Pepperl+Fuchs use Data Matrix codes for precise positioning. They consist of a 2-D camera system, a read head, and Data Matrix code tape. This unique combination ensures the highest precision and incredibly reliable positioning.
The self-adhesive code tape is attached to a fixed part of the system or plant, such as the wall of an elevator shaft or the mounting rail of an electric monorail system (EMS). The 2-D read head is mounted on a "vehicle" that moves parallel to it, e.g., on the elevator car or on the carrier of the EMS. Code redundancy and large reading windows enable the PCV, PXV, and safePXV Data Matrix positioning systems to reliably detect position, even if the code tape is dirty or damaged. They can also easily bridge code tape gaps. The systems differ in reading window and Data Matrix code size: PXV and safePXV offer an even greater mounting tolerance with their large reading windows. The positioning systems can be parameterized via Data Matrix control code, PC, or the controller, which makes them easy to get up and running.
Typical applications for Data Matrix positioning systems include the positioning of skid and electric monorail systems, lifting and elevator systems, studio technology, and cranes.
For the first time, safePXV enables safe absolute positioning according to SIL 3/PL e with just a single sensor. This new safe version is based on a combination of 2-D camera technology and multicolor Data Matrix code tape. The preinstalled firmware checks the plausibility of the X position values using red and blue LEDs and then relays it to the safety-rated PLC. The data can then be processed in the PLC without additional plausibility checks—all because of the reliable, self-monitoring sensor technology.
Read Heads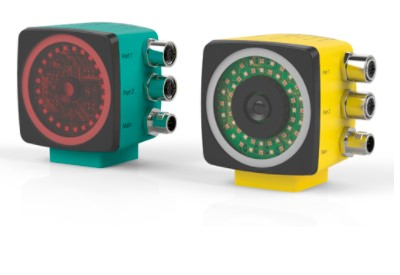 The positioning system's 2-D read heads detect position using the Data Matrix codes printed on the code tape. Users can parameterize the read heads and configure the inputs and outputs to meet the demands of the application. Pepperl+Fuchs offers read heads for a range of requirements. C
For more details on readheads click here
Code Tape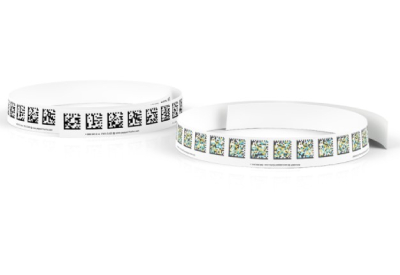 The read head records position information from the Data Matrix codes printed on the code tape and outputs it as X, Y position values. The code tape can be tailored to the application, with any starting position and a total length of up to 100 km. This even makes the Data Matrix positioning systems suitable for large systems and complex routes.
For more details on code tape, click here
Accessories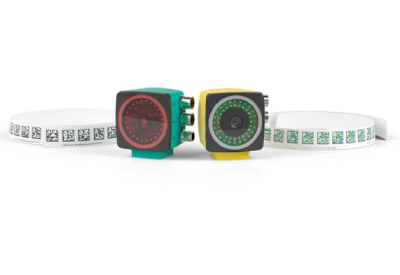 A positioning system also needs the right accessories. In addition to read heads and code tape, the Data Matrix positioning system portfolio also includes the appropriate connection cables, mounting aids, and programming cable sets for connecting to the Vision Configurator parameterization software, for instance.
For more details on accessories, click here
Benefits
The best and most reliable absolute positioning system in the world—a unique combination of 2-D camera and Data Matrix code tape
Contact-free positioning at up to 100,000 m
Uncompromising reliability: Multi-code redundancy provides resistance to contamination and damage
Fast and flexible installation with adhesive code tape, a wide reading window, and large depth of field
Quick and easy parameterization via PROFINET PROFIsafe protocol
For more information about Pepperl+Fuchs' positioning systems, click here