B-Series GigE Vision Board – Omron's Latest Line of State-Of-Art Vision Cameras Now Available in Board Level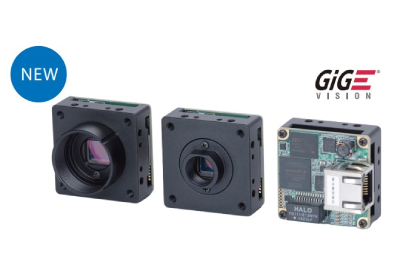 June 13, 2022
The B-Series GigE Vision Cameras use state of the art Sony Pregius & Exmor CMOS Sensors alongside a highly customizable board level design ideal for OEM applications. The B-Series is the latest in Omron GigE Vision offerings and currently features 0.4 to 20 MO resolutions with multiple board configurations including remote head models.
The Omron GigE Vision Board Level, B-Series industrial cameras are focused on applications within the industrial market that require a small form factor that gives integrators and vison system designers design freedom when building machines. The Omron GigE Vision B-series is ideal for a Vision System Design Engineer that is looking for an industrial camera solution for their custom designed vision solution. Whether the system is designed utilizing Windows, Mac, Linux or a single board computer the Omron GigE Vision B-Series will work.
The B-Series is designed for use in highly industrialized and high-speed applications, specifically in the machine vision, life science, automotive, semiconductor and automation industries. Some of the applications that are ideal for the B-Series are: embedded vision, vision guided robotics, defect analysis, medical diagnostics, inspection and much more.
•Available from 0.4M to 20M
•Supported GigE Vision 2.1
•Easy to install into limited space
•Contact Omron for customize models (Lens mount and remote head model)
To learn more, download the Data Sheet by clicking here or visit the Product Page by clicking here