AutomationDirect Adds NITRA Pneumatic Automation Link (PAL)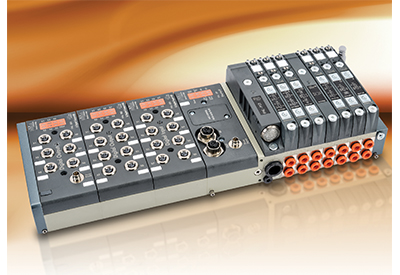 March 11, 2021
The NITRA Pneumatic Automation Link (PAL) series of components from AutomationDirect is a versatile field I/O system that can include electrical I/O or pneumatic valves, or a combination of both.
The system can be controlled either by an Ethernet/IP master or direct wiring (for exclusively pneumatic valves).
All components are rated IP65, intended to be machine mounted, and can be split into multiple subsystems that use only one master connection.
Each assembly can support up to 40 I/O modules and 40 valve bases to control the most complex systems. Power, I/O, and network connections are made via standard M8 or M12 connections.
All PAL components come with an efficient diagnostic system and have a 1-year warranty.
NITRA PAL pneumatic solenoid valves start at $32.00, and the NITRA PAL I/O modules start at $265.00.
Learn more by visiting https://www.automationdirect.com/pneumatics.