3D LiDAR Sensors MultiScan100 from SICK Offers Individual Configuration and Easy Integraton
March 20, 2023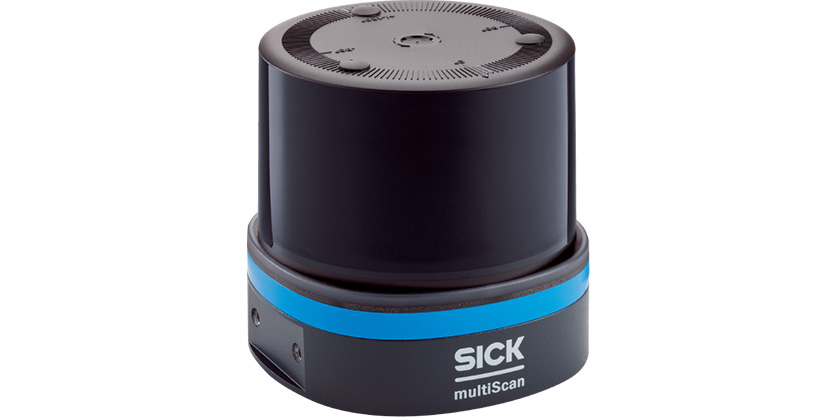 Precise detection and localization – everything in 3D
The multiScan100 3D LiDAR sensor is a real multi-talent. Thanks to its high-resolution 0° scan layer, it is suitable for mapping and localization. The sensor generates a 3D point cloud that can be used to detect people and objects. It effortlessly detects fall edges and overhanging obstacles. This is how it reliably protects mobile platforms from accidents and failures. Thanks to its large working range, the sensor is also suitable for stationary applications. The multiScan100 can be individually configured and easily integrated. In addition to the device, there is a continuously growing modular software system with apps and software add-ons. A system plug for common interfaces ensures quick and flexible implementation.
Benefits and Features Overview
With the 16 scan layers, people and objects can be identified in detail and represented by the 3D point cloud
The 360° all-round view and a large vertical aperture angle make it possible to cover a large working range
Can be used for localization tasks thanks to high-resolution 0° scan layer
High measurement accuracy with low measurement noise for precise fine positioning
Rugged design ensures long availability in harsh environments
Individual configuration possible thanks to apps and software add-ons whose measurement data the sensor evaluates directly
Wide Range of Applications
Whether for detection or localization: The multiScan100 3D LiDAR sensor is a good choice. With its 16 scan layers, the sensor has a large three-dimensional working range. That means the multiScan100 can detect its surroundings not only vertically, but also horizontally in 3D. Due to its high-resolution 0° scan layer, the sensor is also well suited for 2D localization. Even when it comes to 3D environment perception of mobile platforms, for example for collision avoidance, the multiScan100 is the right product.

3D performance in- and outdoors
The multiScan100 easily withstands wind and weather conditions thanks to its multi-echo and filter functions as well as its IP69K enclosure rating.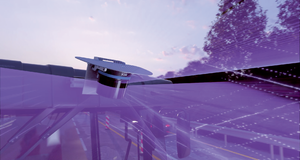 Large aperture angle
With its 360° horizontal aperture angle and 65° vertical aperture angle, the sensor gathers all the information necessary to make sure objects are correctly detected.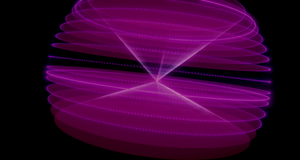 Precise 3D point cloud
The 16 fanned scan layers of the multiScan100 create a 3D point cloud. This means it can detect obstacles easily.
One 3D-LiDAR sensor – many application possibilities: The multiScan100 detects nearly any object both in- and outdoors, and from the floor to the ceiling in indoor spaces.
One Product – Many Possibilities
Thanks to the modular concept, the multiScan100 can be configured as desired. This is due to the fact that the hardware and software of this 3D LiDAR sensor from SICK can be adapted to the respective application-specific conditions. Additional digital functions can be activated with the online configurator to increase sensor performance. You can select the right apps and software add-ons for your application from a constantly growing modular software assembly. Commissioning is also easy as SICK can deliver the device with the customer-specific parameterization and the matching system plug on request. Another advantage for you: You only pay for what you actually need.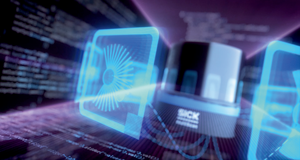 Modular software assembly
The sensor that fits your application: Choose between different software features such as filter functions, multi-echo function or reflector detection.
Advance parameterization included
Save valuable time during commissioning. When ordering, you can store predefined parameters or configurations with the SOPAS software. SICK imports them onto the device before delivery.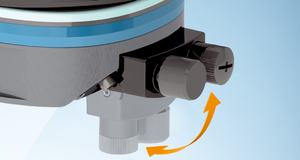 Modular system plug
Flexible: The system plug can be mounted either on the underside of the housing or on the back of the housing. The modular concept supports different interfaces for various applications.

A Multi-Talent in Application Scenarios
Thanks to its horizontal aperture angle of 360° and its high-resolution 0° scan layer, the multiScan100 is suitable for many applications: Its performance is not only impressive for industrial vehicles, mobile platforms as well as agricultural and work machines. The sensor is also used in traffic monitoring and in smart cities. Using its measurement data, vehicles can, for example, easily avoid obstacles.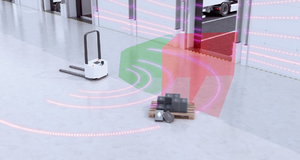 AGVs, AMRs, mobile platforms and service robots
The multiScan100 reliably detects objects, no matter whether they are standing on the ground or projecting into its working range. This helps it avoid collisions. The sensor always "knows" exactly where a vehicle is.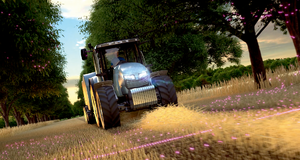 Agriculture and work machines
The multiScan100 is particularly impressive outdoors because of its rugged design with regard to shocks and vibrations. Not to mention its high enclosure rating up to IP69K and its various filter functions such as the multi-echo function.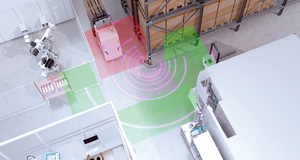 Traffic monitoring and smart cities
The large horizontal 360° aperture angle enables detailed environment perception. That means the sensor is also a good choice for stationary applications.
Multi-talented multiScan100: The 3D LiDAR sensor that impresses with its versatile application options.
SICK LifeTime Services
SICK's services increase machine and plant productivity, enhance the safety of people all over the world, provide a solid foundation for a sustainable business operation, and protect investment goods. In addition to its usual consulting services, SICK provides direct on-site support during the conceptual design and commissioning phases as well as during operation.
The range of services not only covers aspects like maintenance and inspection, but also includes performance checks as well as upgrades and retrofits. Modular or customized service contracts extend the service life of plants and therefore increase their availability. If faults occur or limit values are exceeded, these are detected at all times by the corresponding sensors and systems.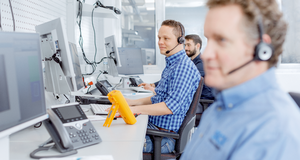 Consulting and design
Application-specific advice on the product, its integration and the application itself.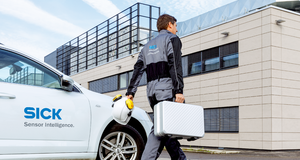 Commissioning and maintenance
Application-optimized and sustainable ─ thanks to professional commissioning and maintenance by a trained SICK service technician.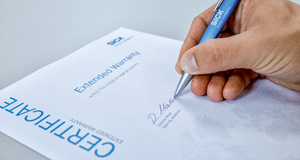 Service contracts
Extended warranty, SICK Remote Service, 24-hour helpdesk, maintenance, availability guarantees and other modular components can be individually combined on request.
Fields of Applications
3D environment perception, localization, mapping and collision avoidance for mobile applications both in- and outdoors
Stationary access control of machines and buildings
Monitoring of traffic and smart cities: Counting of vehicles and people, monitoring of infrastructure nodes, detection of movement patterns