What to Consider when Choosing a New Motion Control Solution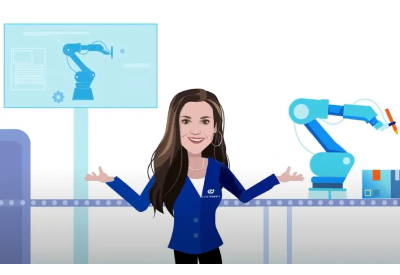 November 15, 2022
When it's time to consider a new motion control solution for your application, rule #1 is "Solve the problem, then worry about the design."
This is easier said than done, but not if you apply a disciplined, time-tested framework. First, you must clearly understand the problem and the local environment. Failure to do so often results in a suboptimal motion control solution or complete failure.
Secondly, the designer should evaluate the application in light of proven existing motion control solutions. The engineer must also take stock of their skills and the expertise of the team in order to effectively choose the right options and to accurately anticipate development time and resources.
Before choosing any motion control products, the design engineer needs a set of principles to guide his or her selection. Long term experience and common sense has taught us seven important, but often overlooked, principles.
These key learning have been encapsulated in a simple notion known as the SHAIRED paradigm:
•Simplicity of design to reduce problem-causing complexity and cost
•Homework; calculate the required torque, inertia, duty cycle, etc.
•Analysis of the application and alternatives must be thorough
•Integration of the system into existing factory automation
•Redundancy built in to a system to exceed performance expectations and deal with unexpected changed in load and operating parameters
•Economical solution for the short and long term.
•Development time must be accurately estimated
Using the above guidelines during motion control system design, evaluation of alternatives, and final product selection will help increase the odds of application success.
Choosing the right vendor is equally important as picking the appropriate motion control system. Your local vendor should provide timely technical support, have a strong motion control product focus, and carry sufficient product inventory for emergencies.
After defining your problem and establishing design principles, it's time to choose the components of your systems.
Whether you require a closed or open loop motion control system, six key variables must be addressed:
1. Torque: What is the required torque? Is the requirement dynamic or static in nature? Is torque ripple a concern?
2. Velocity : What min/max speeds are required?
3. Acceleration: What min/max acceleration and/or deceleration rates are required?
4. Precision: What accuracy, repeatability, and resolution is required?
5. Motion Profile: How many axes of motion are needed? What type of motion profile will satisfy the application?
6. Load Analysis: Define the dynamic versus static load requirement. What are the moment and overhung loads? What is the inertia and duty cycle?
Other important selection criteria include:
•Environmental conditions
•Ease of use
•Fit/form factor
•Maintenance requirements
•Purchase & development budget
•Programming and installation timeline
After identifying your operating parameters, you will be ready to consider various solutions. During this stage, the following questions are good to ask. Each answer can have a significant impact on cost, development time, and effectiveness of your solution:
•Custom vs standard product?
•Turnkey vs mix/match components?
•Make it vs buy it?
•Motion controller or PLC?
Lastly, consideration of the operating environment is important. Evaluating and pre-empting potentially disruptive environmental effects plays a major role in ensuring system reliability, life, and performance. These effects should be thoroughly analyzed in the planning phase.
If you're ready to start or are in the planning phase of your motion control project, please take these considerations in mind. You can also always book a consultation with one of our experts to review your concept or project.