Top Three Challenges Facing Automotive Manufactures Producing Their First Electric Vehicles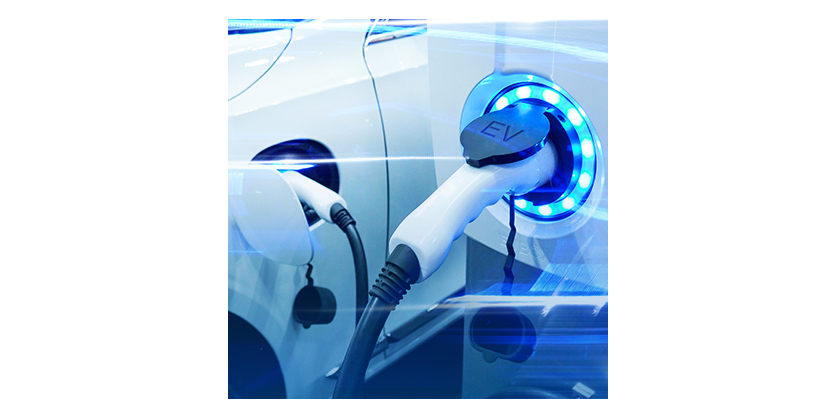 February 21, 2023
The electric vehicle (EV) revolution is underway, and this transformation is ushering in multiple production challenges for automotive manufacturers. Companies that have been producing cars with combustion engines for decades are suddenly needing to get acquired with an entirely new set of vehicle platforms.
In this article, Omron takes a look at some of the electric vehicle manufacturing industry's biggest challenges and some promising new solutions.
1. Making sure there's enough space to build the new vehicles
Given the novelty of EV production platforms, it's not surprising that manufacturers are encountering plant capacity challenges. These challenges are much less for the manufacture of plug-in hybrid vehicles, since many of these platforms are common to those for internal combustion engines, but it's still necessary to add stations to these already-existing lines.
For companies producing a complete battery electric vehicle, there's no option to reuse existing lines. Since the entire vehicle structure is different, a manufacturer would either need to put in a plant for that based on volumes that they're projecting or put a line in an existing plant specifically dedicated to that battery electric vehicle.
Discover powerful solutions specific to EV battery and fuel cell manufacturing
Fortunately, automation can free up space so that automakers can do more without necessarily needing to open another facility. Automation solutions can dramatically improve floor space utilization by making it possible to store parts in ways that might be difficult for a human to reach.
2. Training their labor force on new skillsets specific to EV production
New platforms mean new and different manufacturing processes, which become a capital outlay because many manufacturers are still making traditional internal combustion engines. This variability becomes quite costly and complex, but it's necessary given current market trends.
Although it can be an option to outsource the battery, we must consider the fact that all major automakers make their own internal combustion engines for the purposes of scale and quality. As it's becoming clear that EVs are here to stay, major EV automakers will similarly want to be less reliant on outside suppliers for such a critical vehicle element.
This makes companies feel the current labor shortage even more acutely. Simply finding enough workers is challenge enough — and on top of that, it's necessary to give both new and existing workers specialized training, particularly for applications that deal with high-voltage electrical cable connections.
Automation and flexible manufacturing solutions can help free up workers from non-value-added tasks so that they can focus on reskilling. For example, autonomous mobile robots (AMRs) can take over the task of retrieving parts from shelving so that employees no longer need to waste time walking long distances to retrieve the parts manually.
Considering AMRs for your facility? Learn how to choose the type that's right for your application
3. Estimating levels of demand for the new vehicles
Since electric vehicles are still quite new, the industry is lacking the tried-and-true historical estimates of how many units of a given vehicle model should be produced in a year to meet demand. Without years' worth of data to make these estimates, it's really just a guess at this point.
This means that EV companies' production lines need to be very scalable and flexible. What starts out as low volume might need to increase suddenly with a rise in demand. That demand could then peak very quickly. These rapid shifts could require retooling, an investment in more manpower, a new space dedicated specifically to the new vehicle, or all of the above, which can be challenging.
Flexible manufacturing solutions are designed to minimize the costs and downtime associated with vehicle changeover, manage innovation while continuing to support legacy needs, and help companies stay competitive in a rapidly changing market. For example, collaborative robots can be easily adapted to a variety of tasks, helping to minimize equipment changeover and overcome this challenge.
One of Omron's recent episodes of the Operation Automation podcast featured Senior Director of Technology and Strategic Sales Jeff Hall and Strategic Account Manager Bryan Monty discussing all things EVs.
More Information
Electric Vehicle Manufacturing Solutions
Related Product
Speedier relays are a key requirement in today's fast-paced manufacturing industry, and Omron responded to this need with the new ST relays that are among the fastest available on the market today.
Industry-leading automation solution provider Omron Automation Americas recently launched new G2RV-ST and G3RV-ST Slim Relays. These industry-leading switching speeds allow for use in a wider range of applications, including PLC outputs for heating applications and bottling lines.