4 Sensing Methods to Verify Part Ejection in Metal Forming by Pepperl+Fuchs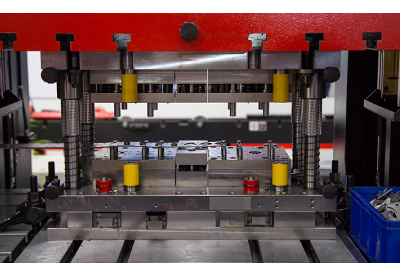 November 10, 2022
When punching, notching, or trimming metal strips, unwanted material must be cleared before the next press downstroke. If scrap or formed parts inadvertently remain, the press must be stopped before its motion reaches the critical angle, the "point-of-no-return" at which further movement risks damage to the press and die. A variety of precise and reliable sensors are available to protect the die. Keep reading to learn four sensing methods to verify part ejection in metal forming.
Monitor Stripper Plate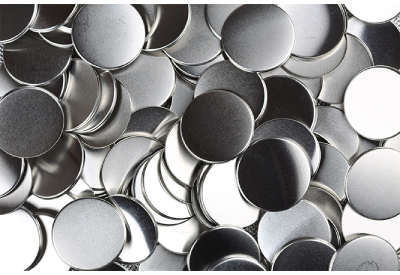 During the press downstroke, spring-loaded stripper plates push down on the fed material, preventing it from being pulled upward as the punch tooling retracts. Monitoring the presence of the plate during the downstroke confirms there is no material remaining in the die. A missing stripper plate means that something is preventing the plate from bottoming out and the controller must stop the press.
A residual slug pulled through a die can cause major tooling damage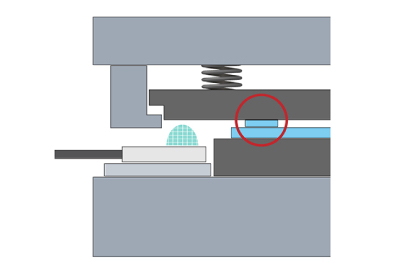 In order to avoid such errors and machine downtime it is common to install inductive sensors such as the NMB6-F104M in the lower die to detect strippers. Placing a sensor at each corner ensures the die is fully protected, regardless of where an unwanted metal piece is located (here, one or more of the four corners will not bottom-out).
A pulled slug prevents the plate from bottoming-out
Part Detection on Ejection Chute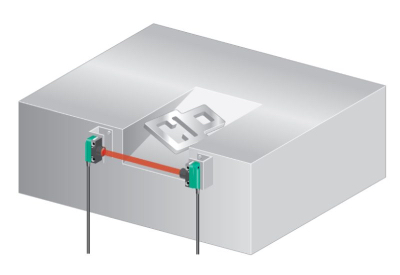 Sometimes verifying that a part has been ejected is enough to make sure the die is clear. Monitoring the passage of a workpiece through a chute or its free fall into a bin with a thru-beam sensor, such as the MD17/ MV17 is all that is required. The ejected part is detected when it breaks the beam.
Thru-beam photoelectric sensors confirm the workpiece was ejected
Reliable Object Detection with a Wide Detection Area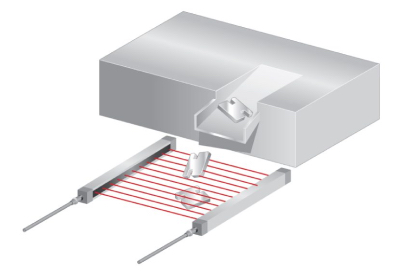 Slot grids sensors such as the RAL150 are also an ideal choice for confirming part ejection. Compared to a single-line thru-beam, they provide a wider detection area, which is helpful when the position and orientation of the ejected parts cannot be accurately controlled. An entire field for object detection and adjustable sensitivity levels enable reliable detection of both very small and larger objects.
Light grids and slot grid sensors provide a wider detection area
Camera Systems Instantly "Map" Dies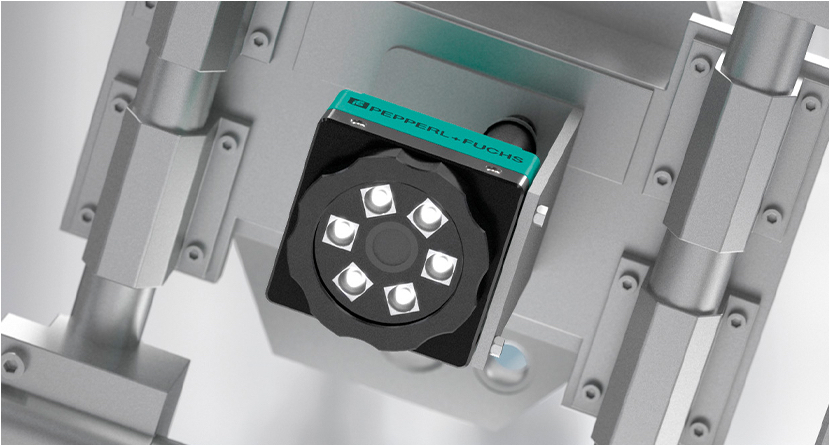 Camera systems compare the die surface or tooling to a stored master image
The use of camera technology in industrial environments has evolved rapidly in recent years as camera performance has increased while their cost has decreased. Industrial camera systems such as the vision sensor VOS2000-F226R instantly "map" dies and scan them from a longer distance and make the detection of unwanted slugs and scraps possible. If the scan does not match the image the sensor expects, there is an unwanted part in the area.
If the forming tool has been severely damaged, the discrepancy between the dimensions of an original "pristine" tool and the damaged tool could be detected.