Pepperl+Fuchs Partners with Witt Sensoric at BAU 2023
April 11, 2023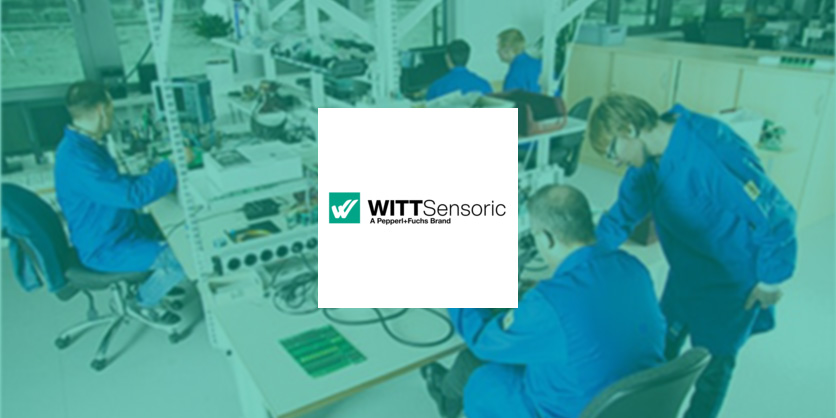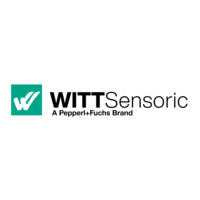 Joint Trade Show Booth Highlights Products for Gate Protection
From April 17 to 22, 2023, visitors from around the world can experience the latest innovations for entrance and building automation at the BAU trade fair in Munich, Germany, where, for the first time, the range of products and solutions offered by Witt Sensoric GmbH will be displayed under the Pepperl+Fuchs brand.
Witt Sensoric has been part of the corporate group since the beginning of 2022. With the integration of the leading manufacturer of safety sensor technology for the gate industry, Pepperl+Fuchs has expanded its portfolio in the area of gate automation. At the joint trade show booth in Hall B3, Booth 506, visitors can experience the highlights of Witt Sensoric technology.
LIGI Safety Light Grid: Noncontact Protection for Every Gate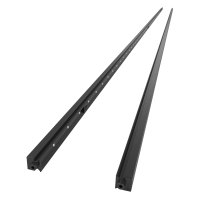 The Ligi safety light grid, a Witt Sensoric highlight product, enables noncontact detection of people and objects in the gate area. This eliminates the requirement for annual testing of closing forces, thereby reducing effort and costs for industrial users. In addition, the LIGI portfolio offers the largest selection of variants on the market: With many different light grid lengths, the ideal variant can be found for almost any door height. It has IP67 as degree of protection with full potting, so the light grid is particularly resistant to environmental influences.
The automatic adjustment of beam sensitivity during commissioning ensures reliable operation in any gate environment. In addition, the low quiescent current of 50 mA at 24 V DC ensures energy-efficient operation, and closing speeds of up to 1.0 m/s also help reduce energy losses in buildings.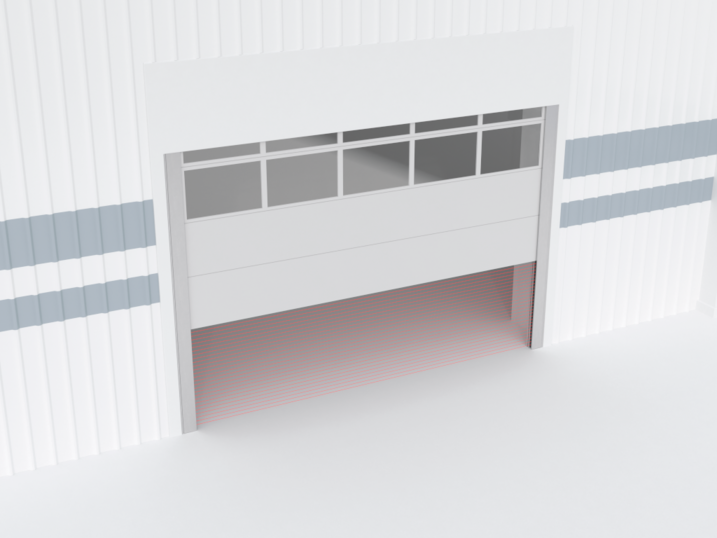 Signal Safety Edge: Maximum Resistance Even with Wide Sectional Doors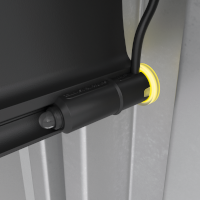 The Signal safety edge with IP67 and full potting is installed in a rubber profile that is mounted over the entire front edge of the door leaf. These protections ensure maximum resistance to snow, rain, and other environmental influences. Since the safety edge is suitable for door widths of up to 12 m, it can be used on wide sectional doors, e.g., to allow large emergency vehicles to pass through. State-of-the-art electronics with controlled transmission power ensure high resistance to wind loads, even when used on wide gates.
Thanks to a high level of electromagnetic immunity, reliable operation is guaranteed, even when the gate is used for extended periods. Additionally, the ECO variant of this device further optimizes energy efficiency, requiring a very low quiescent current (<< 2 mA) and functioning via battery-powered radio modules.
Argos Thru-Beam Sensor: High Durability, Discreet Design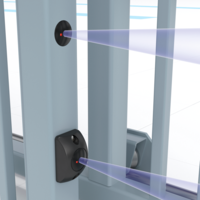 The Argos thru-beam sensor offers an ideal solution for sliding and sectional doors in commercial or industrial applications. With a particularly compact housing of only Ø 25 mm, it can be fully integrated into the door frame, keeping it protected against damage and vandalism. Thanks to its fully potted design with IP67 as degree of protection, its durability is impressive, even when used outdoors.
Due to the very high operating range of 20 m with additional operating reserve, the thru-beam sensor is also suitable for use on particularly wide sliding and sectional doors. The large opening angle of ± 10° ensures time-saving commissioning of the infrared transmitter. In addition, up to four transmission frequencies can be programmed, so that it is possible to mount multiple devices in close proximity without mutual interference; this capability is useful for direction detection or additional truck detection.
Related Product
Pepperl+Fuchs is a major manufacturer of industrial sensors – which are now available in Canada through Advanced Motion & Controls Ltd. The lineup includes a wide variety of innovative, high-quality proximity switches and inductive proximity sensors, as well as capacitive sensors and magnetic field sensors. The inductive sensors are the recommended option for tasks in which accurate, non-contact detection of metallic objects is necessary in automation equipment or other machinery.