Advanced Motion & Controls Offers Various Sensor Types by Pepperl+Fuchs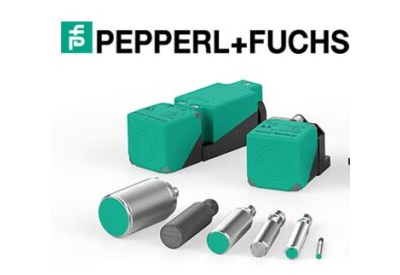 April 12, 2022
Pepperl+Fuchs is a major manufacturer of industrial sensors – which are now available in Canada through Advanced Motion & Controls Ltd. The lineup includes a wide variety of innovative, high-quality proximity switches and inductive proximity sensors, as well as capacitive sensors and magnetic field sensors. The inductive sensors are the recommended option for tasks in which accurate, non-contact detection of metallic objects is necessary in automation equipment or other machinery.
Pioneer and market leader
Pepperl+Fuchs is a pioneer and market leader with inductive sensors that satisfy the requirements of the global process-control and automation sectors. The standard units feature smooth or threaded stainless steel housing, polarity reversal, short-circuit protection, LED status indication, various connection styles (including M8, M12, and terminal models), and outputs in two-, three-, or four-wire DC, AC, NAMUR, and AS-Interface versions. Models with PVC, PUR, or silicon cable are available.
Pioneer and market leader
Among the application-specific features of these inductive sensors:
•integrated speed monitors with up to 100 hertz of operation
•pressure-resistant cylinder sensors for up to 500 bar
•protective class of up to IP68/IP69K
•weld-resistant designs with PTFE-coated surfaces
•reduction factor of one (all metals sensed at the same distance)
•safety function
The lineup includes analog output models with 4-20-mA output signals, models with stainless steel sensing faces, exclusive ferrous and non-ferrous detection models, and sensors approved for gas and dust Ex zones.
Like the inductive sensors, Pepperl+Fuchs capacitive sensors operate without physical contact with the target material. Also available from Advanced Motion & Controls, they enable detection of both conductive and non-conductive material, but are most popular for sensing plastics, liquid, powder, and granular material. Capacitive sensors provide an alternative technology for tasks in which inductive sensors may not be feasible. Models with adjustable sensitivity are available.
The family of magnetic field sensors consists of the M12 housing style for traditional magnetic-detection applications. A non-contact piston-detection sensor is also available for use with steel hydraulic cylinders. Providing dependable piston-magnet detection, these magnetic sensors are easy to mount, with no mounting slots or holes in the cylinder required.
To learn more, contact Advanced Motion & Controls