Ontario Supporting Made-In-Ontario Life Sciences Innovations
$3 million in funding helping six companies bring Ontario medical innovations to the world
August 22., 2023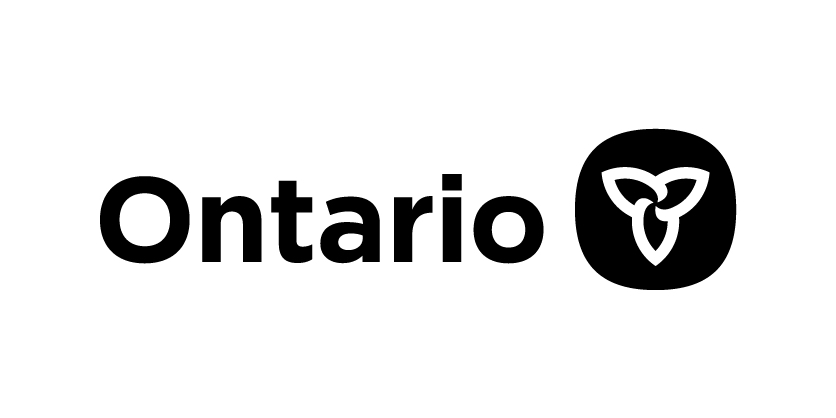 The Ontario government is investing $3 million to help six life sciences companies develop and bring to market made-in-Ontario medical innovations and health-care solutions. These companies are the first recipients to receive support from the province's Life Sciences Innovation Fund (LSIF), a new, early-stage fund that helps companies advance made-in-Ontario solutions and increase Ontario's competitiveness.
"Through our Life Sciences Innovation Fund, our government is strengthening Ontario's growing life sciences sector and ensuring our innovators have the resources they need to develop cutting-edge solutions," said Vic Fedeli, Minister of Economic Development, Job Creation and Trade. "The first group of LSIF recipients will bring our life sciences sector to new heights, ensuring Ontario remains a global leader in the sector."Vic Fedeli, Minister of Economic Development, Job Creation and Trade
Six life sciences companies will each receive $500,000 to accelerate the development of made-in-Ontario health-care solutions and bring these innovative solutions to market in Ontario and around the world:
Fero International Inc., located in Hamilton, designs and builds modular infrastructure to provide scalable, rapidly deployable, and cost-effective solutions for health-care, remote communities and disaster relief.
KEEP Labs Inc., located in Kitchener, has developed a smart storage device to help patients monitor their dosage of medication.
InventoRR MD, located in Toronto, is developing several products for trauma and general surgery, including the AbClo – a medical device that provides traction to the abdomen to reduce the incidence of failed closure and major complications.
Juniper Genomics, located in Toronto, has developed a proprietary approach that uses whole genome sequencing, bioinformatics and data to give patients and clinicians as much certainty as possible that embryo transfers for IVF will succeed.
MIMOSA Diagnostics Inc., located in Toronto, has developed a medical device that looks below the surface of the skin to detect skin injuries before they are visible to the naked eye.
Gotcare, located in Toronto, has developed technology to connect clients with ideal home care workers based on proximity, specialization, language, and cultural understanding.
"Life science startups face distinct challenges in moving their innovations from the research lab into the marketplace," said Claudia Krywiak, President and CEO of the Ontario Centre of Innovation. "The Life Sciences Innovation Fund will provide much needed support to de-risk early-stage opportunities and accelerate time to market."Claudia Krywiak, President and CEO of the Ontario Centre of Innovation
The Life Sciences Innovation Fund is an important tool in Taking Life Sciences to the Next Level, the government's life sciences strategy to secure Ontario as a global biomanufacturing and life sciences hub. Companies across the province can apply online to receive up to $500,000 to scale their made-in-Ontario health solutions. Over the last two and a half years, Ontario has attracted over $3 billion in life sciences investments. The province is now the largest life sciences jurisdiction in Canada.
Quick Facts
The Life Sciences Innovation Fund is delivered by the Ontario Centre of Innovation. Ontario's $3 million investment in the first six companies will be matched by over $12 million in private sector co-investments.
Ontario's life sciences sector includes domestic and multinational companies, startups, hospitals, research centres, universities, technology incubators, and scientists. The health and life sciences sectors employ more than 70,000 people across 1,900 firms in Ontario.
Ontario's life sciences sector generates more than $65 billion in revenue. Annually, the sector exports $11 billion in goods, representing 62 per cent of total Canadian life sciences exports.
To support the next phase of Taking Life Sciences to the Next Level, Ontario's life sciences strategy, the province has established a Life Sciences Council. The council will explore ways to support the creation of good-paying jobs, accelerate commercialization and encourage the adoption of Ontario-made innovations to improve health-care and grow the economy.
Quotes
"Our government's is continuing to take bold and innovative action to strengthen the delivery of care for patients and their families. Through the Life Science Innovation Fund our government is championing innovative, made-in-Ontario solutions to build a more connected and convenient health-care system across the province."

– Sylvia Jones
Deputy Premier and Minister of Health
"The life sciences sector is an important part of Hamilton's economy. Our world-class talent is developing innovative solutions to complex medical challenges. This investment will enable six life science startups to bring their innovations to market more quickly, reinforcing Ontario's reputation as a global manufacturing and life sciences hub, and positioning Hamilton to continue to be a leader within this sector."

– Neil Lumsden
Member of Provincial Parliament for Hamilton East—Stoney Creek
"We are thrilled to have received support through the Life Sciences Innovation Fund for our company. This investment will assist with accelerating our ambitious growth strategy in the health-care sector. The world needs innovative, cost-effective, practical solutions to quickly address major infrastructure challenges and constraints in health-care, Indigenous and remote communities and areas hit hard by natural disasters, wars and other major crises. Having these resources will allow Fero to lead the way."

– Sabrina Fiorellino
Chief Executive Officer of Fero International Inc.
"It's exciting to be included with such a great group of innovators at a local level and to be part of the Life Sciences Innovation Fund. At KEEP, we have revolutionized medication management, creating a frictionless experience that leads to consistent, long term use all while passively capturing daily dosing data. This enables proactive intervention and provides a deeper understanding of the patient journey in the home for the first time. After a sold-out pre-order campaign and a TIME Best Invention recognition, we are about to launch in North America, and this investment will help us accelerate those efforts."

– Jeff Wandzura
RPh, Chief Executive Officer of KEEP Labs
"InventoRR MD is grateful to have received the Life Sciences Innovation Funding. We look forward to continuing to improve patient outcomes, for open abdominal procedure patients, with our AbClo device and this funding will help us move forward with this goal."

– Chris Bass
Chief Executive Officer of InventoRR MD Inc.
"Juniper Genomics is proud to be part of the first cohort of LSIF companies. The funding will support and accelerate our mission to help IVF patients have babies faster."

– Jeremy Grushcow
Ph.D., J.D., Chief Executive Officer and Co-founder of Juniper Genomics
"We are excited to have received funding and are grateful to the Ontario Centre of Innovation through the Life Sciences Innovation Fund for their confidence in our business. This funding will enable us to expand our operations and accelerate our growth plans, ultimately helping us to bring the MIMOSA Pro to more health-care providers."

– Dr. Karen Cross
Chief Executive Officer of MIMOSA Diagnostics Inc.
"Ontario's investment in Gotcare will enable us to take some of the onus off overworked hospital workers, doctors and nurses, especially in rural and remote communities, where providing advanced in-home health services were traditionally considered impossible. The funding from LSIF is coming at a critical time of our organization's growth, as we expand across Canada and beyond."

– Chenny Xia
Co-founder of Gotcare
Additional Resources
Related Story
The Ontario government is investing up to $9.7 million to support a project by the Ontario Bioscience Innovation Organization (OBIO) that will help Ontario companies in the life sciences sector adopt and develop critical technologies, such as 5G, ethical artificial intelligence (AI), blockchain, cybersecurity, quantum and robotics. These critical technologies will improve the sector's competitiveness worldwide and ensure that Ontario remains a leader in life sciences innovation.