Logistics Industry | Fully Autonomous RFID-based Inventory System Uses OMRON Mobile Robots
March 3, 2023
How did Omron's autonomous mobile robots (AMRs) help smart inventory solutions provider T&W Operations eliminate manual and forklift-dependent processes in their fully autonomous RFID inventory system?
Watch this video to learn about the game-changing Omron AMR technology that incorporates dynamic mapping capabilities and a mobile base that can safely carry heavy payloads throughout manufacturing and logistics facilities.
T&W's versatile RFID solution enables container pick-up and drop-off without any human interaction. Omron AMRs are the key factor making this fully hands-off solution possible.
More Information
Logistics and Warehouse Automation
Related Product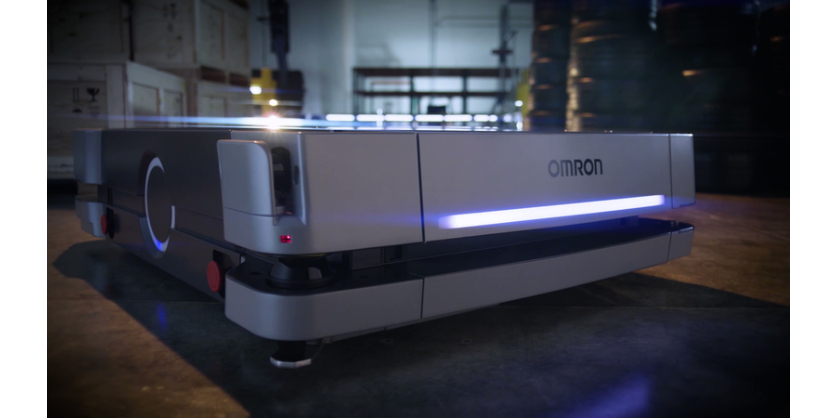 The HD-1500 is ideal for automating the transport of pallet-size loads, engine blocks, and other bulky items and reducing the risk of injury by replacing tasks traditionally completed with forklifts.
With a 1,500kg payload capacity, the new HD-1500 autonomously loads and transports the heaviest of objects. This ultra-strong mobile robot features studier metal skins that withstand heavier impacts and more demanding tasks. This powerful solution based on proven LD Series technology will reduce forklift usage and get more done with less equipment. Omron's mobile robot offering is expanding by the year to meet your specific needs with easy deployment.