KUKA Presents Strong Result for 2022 and Starts Anniversary Year
Financial figures for the KUKA business year 2022
May 11, 2023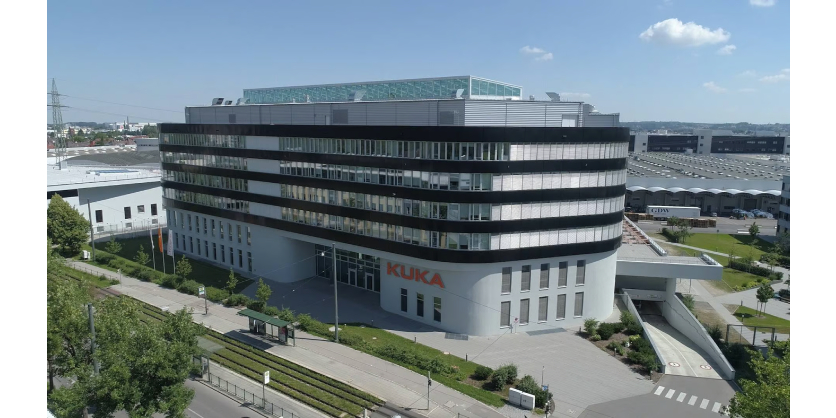 Strong result, strong demand: Record order intake of €4.5 billion (+25%).
Sales revenues increase significantly to €3.9 billion in 2022 (+19%).EBIT almost doubled to €118.4 million.
Supply chain delays impact cash flow, geopolitical uncertainties complicate planning.
Despite uncertain environment, profitable growth also in Q1/2023.
CEO Peter Mohnen: "KUKA drives automation in new business fields such as SMEs and house building." 
A strong result for KUKA: The Augsburg-based automation group won more orders than ever before in the past financial year: at €4,459.5 million, KUKA achieved the highest order intake in the company's history, an increase of 25.1% compared to the previous year (2021: €3,565.3 million).

All KUKA divisions contributed to this good result. Demand for KUKA products and solutions was particularly high in China. However, customers in the USA also invested in KUKA systems, especially for the production of e-vehicles. Sales were 18.6% higher than in the previous year (2021: €3,286.2 million). The book-to-bill ratio of 1.14 was above the previous year's level (2021: 1.08).
It is impossible to imagine industry and business without automation – and it is more in demand than ever, across all industries and countries, – especially because of the COVID crisis and the increasing labor shortage. China in particular is an important growth market for KUKA; we generate about a quarter of the Group's sales revenues there. This shows that our global orientation is an important success factor for KUKA.

Peter Mohnen, CEO KUKA Group
Thanks to efficiency measures and high sales, KUKA improved EBIT significantly by 91.6% (2021: €61.8 million) despite a sharp rise in energy and logistics costs and higher procurement prices. This corresponds to an EBIT margin of 3.0% (2021: 1.9%). Constraints in the supply chain led to higher inventories with more stocks of components and raw materials, but also to delays in delivery and payment. This strongly impacted the free cash flow which amounted to € -188.3 million in 2022.
High prices and strained supply chains: Challenges in 2023
In the first three months of the current financial year, KUKA again exceeded the results of the same period last year in all divisions. "Even though high prices, a strained supply chain and fierce competition will continue to accompany us in 2023, we have started the new financial year with a very good first quarter. We owe this to the committed KUKA employees worldwide," says Peter Mohnen.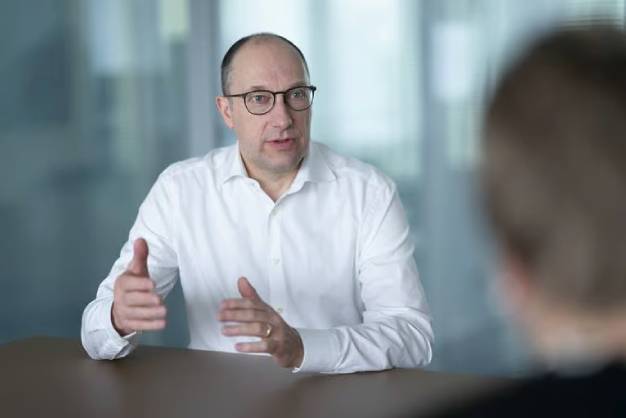 The world is changing, and new technologies and automation solutions are providing answers to pressing questions in our society. How can affordable housing be created? How can small and medium-sized businesses remain competitive even with fewer skilled workers? And how can industry produce more resource-efficiently and sustainably?
"With KUKA and our innovations, we are part of the solution to many pressing issues. That brings with it a big responsibility," says Group CEO Mohnen.

KUKA CEO Peter Mohnen
This year, KUKA is celebrating its anniversary: in 1898, Johann Josef Keller and Jakob Knappich founded an acetylene gas plant in Augsburg, laying the foundation for an international technology group. Together with its employees worldwide, KUKA is celebrating its 125th birthday with various events. A ceremony with guests from politics and business will take place in July. On the occasion of the anniversary, a book about the KUKA history will also be published. All information on the anniversary can be found here.
More Information
The KUKA Annual Report 2022 with all figures can be found here.
Related Story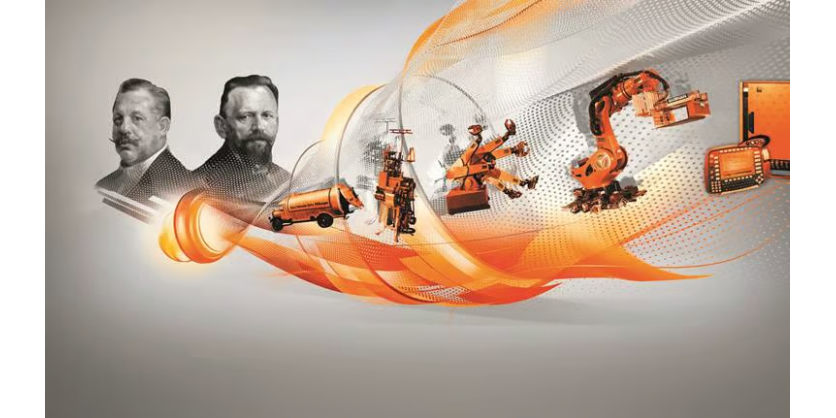 Keep on moving. In 1898, Johann Joseph Keller and Jakob Knappich founded an acetylene gas plant for street lighting, laying the foundation for an international technology group. 125 years later, KUKA is helping to shape the working world of the future worldwide – and is celebrating a special anniversary with customers, partners, and employees.