Keep On Moving: KUKA Celebrates 125th Birthday
April 27, 2023
Keep on moving. In 1898, Johann Joseph Keller and Jakob Knappich founded an acetylene gas plant for street lighting, laying the foundation for an international technology group. 125 years later, KUKA is helping to shape the working world of the future worldwide – and is celebrating a special anniversary with customers, partners, and employees.
Circular knitting machines, garbage vehicles, travel typewriters: over the decades, KUKA has repeatedly reinvented itself completely, so that 125 years after its founding, only the telegram abbreviation "Keller und Knappich Augsburg", or KUKA for short, reminds us of the company's beginnings in Augsburg.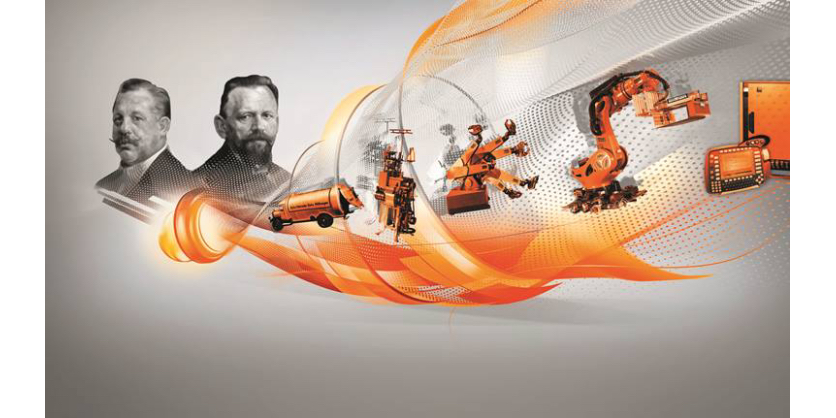 Exactly 50 years ago, KUKA made history as a robotics pioneer with the world's first industrial robot with six electromechanically driven axes – and since then has been making work and production more economical and easier with innovations in automation, digitalization, and robotics.
Today, 15,000 dedicated KUKA employees around the globe are driving innovations in a wide variety of industries, even outside of the classic industry with intuitive solutions and quick and easy access to robotics and automation. That is our mission for the coming years.

Peter Mohnen, CEO KUKA Group
Congratulations on the birthday
Timo Boll, world-class table tennis player and KUKA brand ambassador, also gratificates: "I have been a KUKAn for ten years now. Since then, we have had a lot in common: in robotics, as in table tennis, creativity and filigree work are in de-mand, we both and together like to move on Chinese territory and have been among the world's best for many years.
What has always been important to me, despite my many successes, is to remain a human being. And that's why at KUKA, as a technology freak, it's not just the robotics that excite me, but especially the people behind them, who, whenever I meet them, approach me with warmth, cordiality, humanity. That's why I'm a KUKAn by conviction."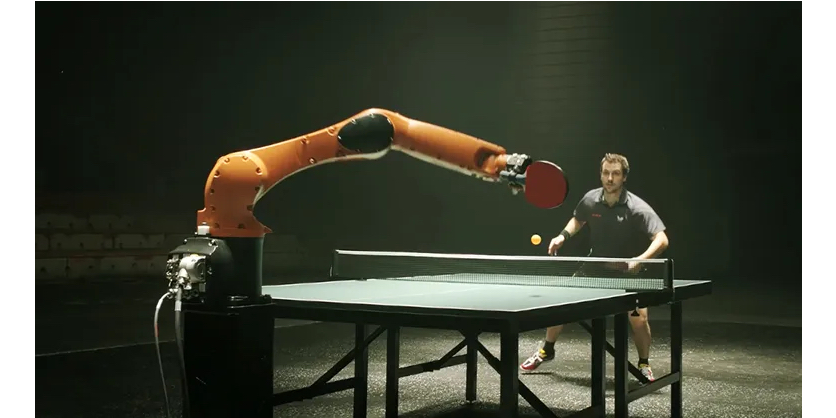 Helping to shape a changing world
Climate change, skills shortages, global megatrends, and events are constantly changing our world. New technologies and innovation are helping us to master the challenges of a changing world. In keeping with this, KUKA is celebrating its anniversary under the motto "Keep on Moving" with numerous events and activi-ties for employees, customers, partners, and the public.
Related Story
In the next ten years, more and more people around the world will be working with robots. Automation is becoming mainstream and is finding its way into more and more areas. Easy access to robotics:
That's KUKA's ambitious goal – and therefore is presenting the first elements of a preview of an operating system of the future at the digital Hannover Messe 2021. Because therein lies the key: simple operation and intuitive handling of automation solutions, which until now have often been reserved for experts.