Guillevin: Your Trusted Distributor of Breakers and Panels
May 31, 2023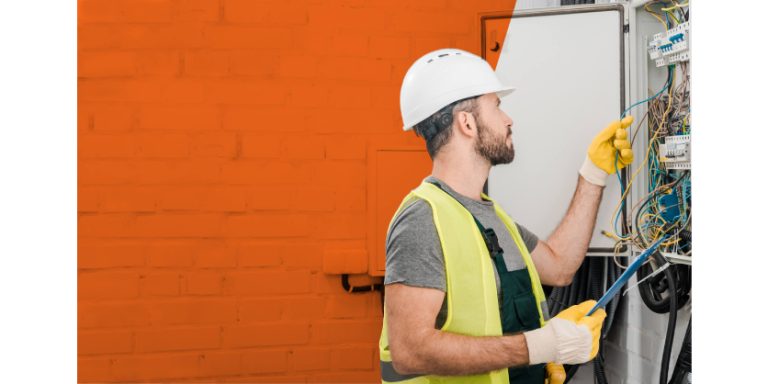 Guillevin is one of Canada's largest distributors of electrical products. Founded in 1906 by François-Xavier Guillevin in Montreal, Quebec, they have enjoyed considerable expansion to become a leading distributor of electrical materials and products.
Growth is something Guillevin is familiar with, and since their founding, they have opened numerous locations across Quebec and the rest of Canada. During the company's growth in the electrical industry, they have also become a major distributor of safety products and equipment as well as industrial supplies. The company has grown into four distinct branches: Guillevin, which serves the electrical industry, Guillevin Automation, which developed from needs in the market for reputable and reliable automation products, Guillevin Datacom, which was formed to address increasing data and security needs, and finally, Guillevin Greentech, which exists to provide a wide range of green products for a more sustainable future.
Circuit breakers and panels are one of Guillevin's more popular products. Anywhere you find electricity – from residential homes to industrial facilities – you will find these products. In this article, we sit down with two Guillevin experts, Anthony Choquette, Outside Sales Representative, and Bruno Cowan, Communications and Design Expert, B.A. Communication & Social Sciences, to talk about Guillevin and what makes them an expert on breakers and panels.
What Can You Tell Us About Circuit Breakers from Guillevin?
Circuit breakers are electrical safety devices that are designed to protect electrical circuits from damage caused by overcurrent. Their main role is to interrupt current flow to protect equipment and to prevent the risk of fire. They are a critical component wherever electricity is used, for example, in homes, businesses, and industrial facilities.
"At Guillevin, we sell circuit breakers for several applications, from residential to industrial. These breakers have a range of amperage that can be used. And, we have single breaker and double breaker, we have two-pole, and three-pole as well."
Anthony explains that Guillevin is a distributor of several different manufacturer's circuit breakers. What makes a "good" breaker and what are the "best-sellers" is mostly a matter of the choice of the customer and this sentiment can vary by region.
Another feature that customers look for in a circuit breaker is their ease of use and installation. Anthony explains, "It is simple to use all the breakers. One system, the Plug-In, needs just a simple click to put it on. It is only a clip portion, so installing it is simple. And removing it is simple as well. We see also the BOLT-on system, with screw for a better connection is easy to use and install as well."
How Is Guillevin's Website Designed to Create the Best Customer Experience?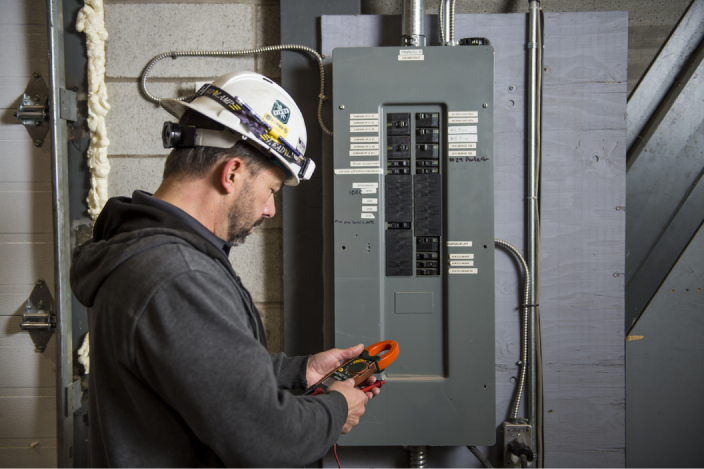 When customers visit the Guillevin website, they will find an e-commerce site specifically designed for customers in the electrical industry. Guillevin takes pride in providing an optimized shopping experience for their customers. Cowan points out, "In terms of online marketing for the Guillevin website, we have a section that is called "What's New?" which details all the new features that our pricing team, that our internal marketing teams, implement month over month to facilitate the transactions on the website." You can read more about them in "What's New? – March 2023."
Cowan adds, "We have the demos and the details for the products – but Guillevin's website is mostly transactional. And informative as well. So, you don't use the Guillevin website to have them choose your product." The team at Guillevin are experts on the products that they sell and can recommend alternative products if something specific is not in stock or has an undesirable lead time.
Anthony says, "I think the best support we can give to the customer is the full information of every product. We cannot say, "You need to buy this one for this application." We have many, many, products that we can present, and we have all the information about them on our website and everywhere. We know our products are available on our ecommerce sites, profit centres, and shops, and people there know our products very well."
When asked if Guillevin can offer an alternative if a particular item is not in stock, Anthony answers, "Of course, yes. We have many products and can cross-refence from our bank of suppliers, so we can find them something right away if their timeline is critical."
Cowan added an interesting piece of news. Soon, Guillevin will use AI to further improve the online shopping experience. He explains, "The Guillevin website, Guillevin is working on, you know how I talked about improvements we are bringing to the website, one of them is going to be, in the very near future, we will be implementing new features, you know like um, one of them being AI. So, in the search, for example, if someone is looking for a certain type of breaker, AI can in the future suggest results as well for the client."
What Can You Tell Us About Panels from Guillevin?
Guillevin is a distributor of many panels from various manufacturers. The panel is the main box where all the electricity enters a building or facility before it is distributed and contains important electrical components that control and monitor various mechanical processes. Anthony emphasizes that because of this, you need to have something that is safe and will also be reliable. He says, "There are many types of panels in the industry. They come in many different shapes and are designed to meet the needs of the customer, depending on their application or situation."
It is important that electrical equipment is safe. Bruno emphasizes this, "Panels must be safe because they have exposed parts that can cause electrocution. Normally, each panel has a box around it, so you are not supposed to have those problems. We distribute the panels we do because we know they offer safety, reliability, and a quality to our customers."
Customers rely on Guillevin because they have built a reputation for quality, efficiency, and innovation in the field of product distribution and supply. For the last 117 years, they have established a vast network of distribution centres that focus on the needs of their local customers, and partnerships with like-minded companies that focus on sustainability and efficiency. Guillevin's vast array of products and equipment is equaled only by their quality and reliability.
Why is it Important to Have Good Partners?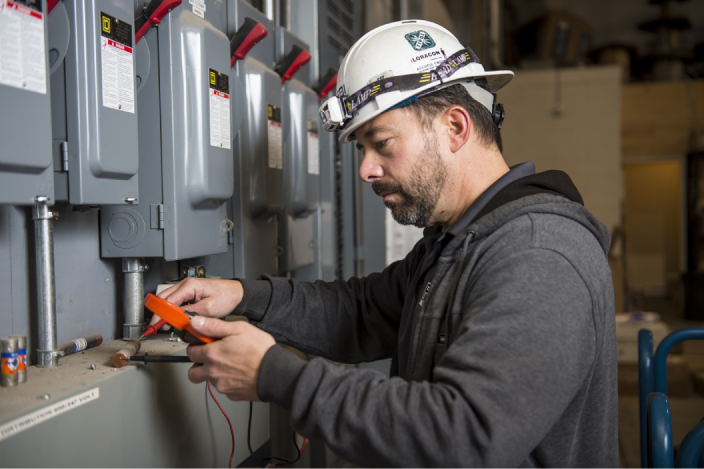 It is important to have good partnerships. And Guillevin has built a network of suppliers that offer top-quality products in electrical equipment.
When asked why it is important for Guillevin to partner with top quality manufacturers, Anthony says, "I think first it is for credibility. Guillevin is big, and we need to have the best product to present at a competitive price to present a good business image. They have a strong history and business philosophy based on trust. And what Guillevin wants, first, is to give the best advice to our customers. The best products. And I think our credibility is designed by the products that we sell."
Cowan says, "If I may add Anthony, I believe that some added values also at Guillevin are for example, the business model. Because we are decentralized, it makes it so that a variety of items might be mostly available in one area because we know the demand in that area. And it is adapted to the market."
Anthony adds, "If I go to a supplier with a single, centralized warehouse, there is a chance that I will not receive the item I want today. That is the difference with Guillevin. We have the product you need here in our hand, and we are ready to search. And, as Bruno said, because of our close relationship with our customers, we know what they need, and we can anticipate that."
When asked to speak about their roles at Guillevin, Anthony says, "I am an external representative, I have electricians to take care of, and all of them have their lists of products that they tend to use all day, it is mostly the same. So, what does the journey look like when a customer reaches out? They just say "Hey, I need all of these items." And that is it. Or maybe they just send it in an email."
For Cowan, "I think Anthony does a perfect job as an external representative. Which is why we choose him for this interview, but also, there is online experience as well. I oversee communications for Guillevin, digital communications, and so what is also part of the customer journey is also marketing for example. People sometimes, reps like Anthony, reach out to us and try to ask for help, let's say in terms of remarketing or reaching out to those for whom the journey has ended, for example."
For Guillevin, the journey with their customers never ends.
More Information
Click here to see Guillevin's products
Related Story
In November 2020, Guillevin was certified as a Great Place to Work®. This certification qualifies Guillevin as one of Canada's top employers in the 1000+ employee category. Great Place to Work® is a global people analytics and consulting firm that specializes in workplace trust. Our employees took their Trust Index© Employee Survey to evaluate Guillevin's company culture in their everyday life.