Guillevin is Now Certified as a Great Place to Work®
In November 2020, Guillevin was certified as a Great Place to Work®
February 15, 2023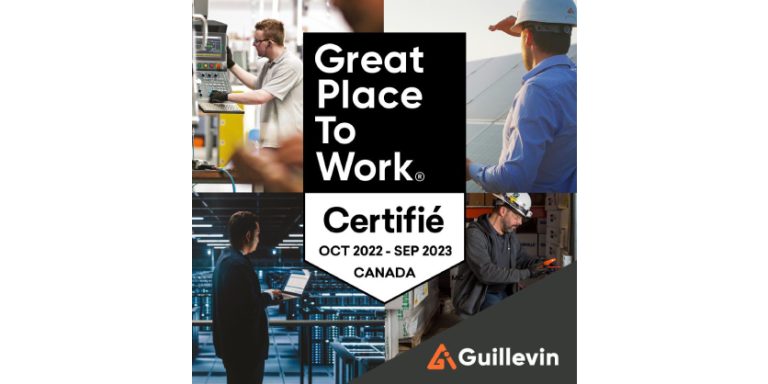 In November 2020, Guillevin was certified as a Great Place to Work®. This certification qualifies Guillevin as one of Canada's top employers in the 1000+ employee category. Great Place to Work® is a global people analytics and consulting firm that specializes in workplace trust. Our employees took their Trust Index© Employee Survey to evaluate Guillevin's company culture in their everyday life.
The employees who took the survey noted that they could make a difference, were treated fairly and would want to work for Guillevin for a long time. On the management's side, employees indicated their trust that management would not let them down and felt managers were open-minded and understanding.
Guillevin is an employer of choice that positions their employees at the centre of their business. The Great Place to Work® certification has allowed us to compare ourselves with Canada's best employers with the goal of becoming an even better employer.
At Guillevin, the opportunities are endless.
Related Story
Outdoor fiber optic cables meet many needs, and are suitable for all types of installations, whether residential, commercial or industrial. What type of outdoor cable should you choose from among the different types of size and use according to your needs? Guillevin's experts can help.