Derek Monk, Strong Advocate for Energy Efficiency, To Lead ABB Motion Canada Sales Team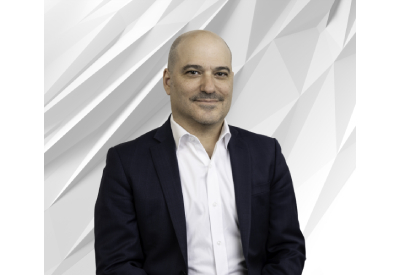 September 19, 2022
•ABB veteran, Derek Monk, to lead Sales organization for the ABB Motion Business
•A strong advocate of ABB's Energy Efficiency Movement, Monk set sights to help move the needle forward in energy conservation
ABB Canada is pleased to announce the appointment of Derek Monk as Head of Sales for the Motion business area in Canada. Derek will support the efforts of the Sales & Marketing team for the Motors, Drives and Services divisions.
With more than 25 years of experience at ABB, his role over the years has focused mainly on power electronics and power conversion. Starting as Director of Sales and Marketing for Power Electronics and MV drives, Derek then assumed the position of General Manager for Power Conversion, for North America. Prior to his nomination, he led Power and Water for Canada.
Equipped with an impressive 30-year career in power engineering, he has extensive expertise and knowledge in running custom-engineered divisions, such as Ex[1]citation and High-Powered Rectifiers, as well as EV Charging and Hydrogen Fuel Cell inverter systems.
Derek is an active advocate of ABB's Energy Efficiency Movement, making him an ideal ally to help move the needle forward in energy efficiency – for our customers, the industry, and the planet.
"This is a remarkable business with outstanding and innovative technology," says an enthusiastic Monk." "I have always admired our Motion team for its talented people and high-quality products. Over 40% of electric power consumption in the world comes from motors. Here, we can offer the right technology to help our customers conserve energy and bring more efficiency to many industries."
ABB in Canada is a leading technology company that energizes the transformation of society and industry to achieve a more productive, sustainable future. By connecting software to its electrification, robotics, automation and motion portfolio, ABB pushes the boundaries of technology to drive performance to new levels. With a history of excellence stretching back more than 100 years, ABB's success is driven by 3,000 talented employees in our 32 locations from coast to coast. www.abb.com/ca