Sod Turning Event Hosted by Bosch-Rexroth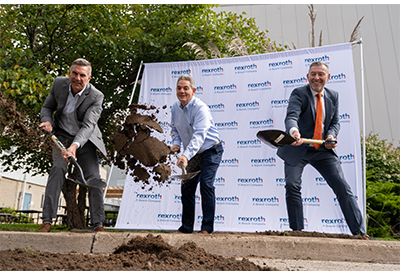 October 7, 2021
On September 30th 2021, Bosch Rexroth Canada Corp., had a sod turning event late that morning. The event occurred outside, and a small amount of people participated in the event.
Among those who participated were five members of the senior leadership for Bosch-Rexroth, as well as a Member of Parliament for the Niagara Centre and two VIPs from the City of Welland, Ontario where this event took place.
VIPs:
– Frank Campion – Mayor of the city of Welland Ontario Canada
– Vance Badawey – Member of Parliament for Niagara Centre, Ontario
– Lina DeChellis – Manager Economic Development, City of Welland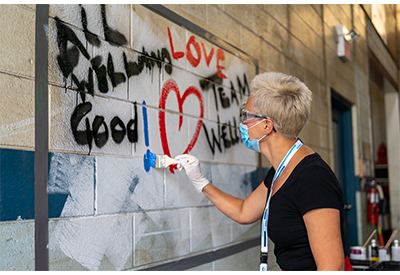 Senior Leadership of Bosch Rexroth:
– Greg Gumbs – Sr VP Sales Bosch Rexroth North America
– Christoph Kleu – Executive VP, Finance and Controlling Bosch Rexroth North America
– John Mataya – Director Finance and Administration, Bosch Rexroth North America
– Trevor Osborne – Director, Regional Sales Bosch Rexroth Canada
– Vaughan Elliott – Facilities Manager Bosch Rexroth Canada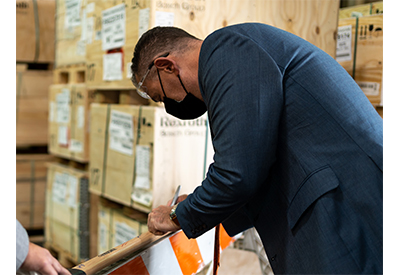 The agenda for the event included speeches from six of the eight aforementioned participants, a sod turning picture session (seen above), a wall painting by participants on a concrete wall that will be destroyed to make room for a future Bosch-Rexroth expansion project, and a signing of the sledgehammer that will be kept with pieces of the aforementioned wall that will be kept as memorabilia to commemorate this new Bosch-Rexroth historical milestone.
For more information, visit www.boschrexroth.com.