Ask RITTAL: Climate Control for Efficiency & Sustainability
May 4, 2023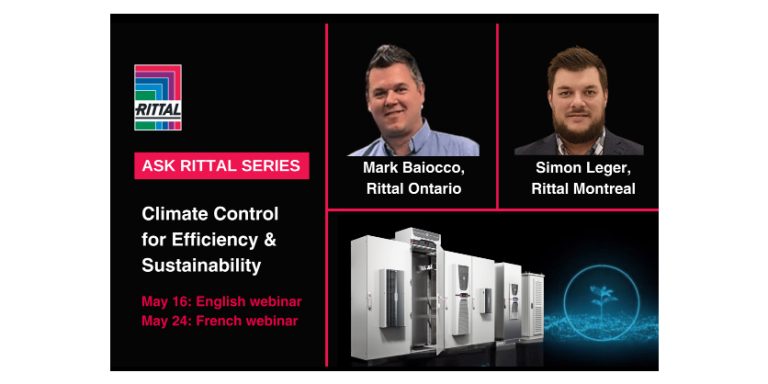 Revolutionary energy efficiency & sustainability starts with innovative technology. Sustainability and energy efficiency are among the greatest challenges facing industrial companies. This entails careful analysis of every aspect, from small pieces of equipment through to large-scale production machines. To limit the impact of climate change, CO2 emissions should be avoided wherever possible. That makes it vital for companies to adopt more sustainable business practices.
Attend this session to understand how to reduce both costs and your carbon footprint – with the ideal energy-efficient energy climate control solutions from Rittal.
Discussion will include:
Game-changing Blue e & Blue e+ technology that saves up to 75% energy
Intelligent IIoT solutions such as smart sensors for monitoring enclosure
Free Configuration tools for analyzing your requirements and issues
Complementary Climate Inspections that could save you 1000s of dollars
What's in it for you:
Free no-obligation energy audit of your enclosure cooling solutions for attendees
Chance to enter a prize draw to win a $100 Gift card of your choice
Rittal Canada Climate Control expert with combined expertise of over 25 years: Mark Baiocco, Ontario, and Simon Leger, Quebec, would be most happy to receive your questions regarding Climate Control solutions for efficiency and sustainability.
Related Product
What if you could get energy savings up to 75%? Rittal's Blue e+ S climate control for enclosures boasts a smaller footprint, provides energy savings, minimized CO2 emissions, and lower cost. Sustainability that works – minimize CO2 the Blue e+ way.