Rittal Blue E+S Climate Control for Enclosures Overview
April 20, 2023
What if you could get energy savings up to 75%? Rittal's Blue e+ S climate control for enclosures boasts a smaller footprint, provides energy savings, minimized CO2 emissions, and lower cost. Sustainability that works – minimize CO2 the Blue e+ way.
Rittal delivers some of the world's most efficient climate control solutions and smart service concepts to help reduce the carbon footprint of your machines and systems. On average, a Blue e+ cooling unit saves 1 tonne of carbon per year, equivalent to the amount absorbed by a beech tree over 80 years. The Blue e+ series of products has a solution for every application and requirement.
More Information
Minimising CO₂ emissions – the Blue e+ way
Related Product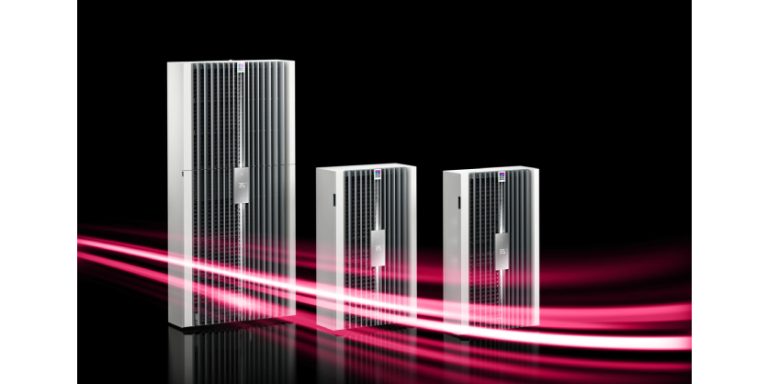 Solutions that reduce our carbon footprint during production are in high demand. But at the same time, these solutions need to be intelligent and communication-enabled so that they can be easily integrated into digitalised manufacturing environments. Seven years ago, Rittal responded to this demand with its Blue e+ range of cooling solutions and launched extremely efficient enclosure cooling units, which provided on average energy savings of 75 percent.
Now theyhave a new generation – the next generation – but still developed with that same design DNA. These new cooling units with their lower cooling outputs of 300, 500, and 1,000 watts called "Blue e+ S" add to the Blue e+ family, and bring with them additional smart capabilities. And furthermore, this new generation offers innovative energy-saving features for the production process.