ABB Robotics & Guelph Manufacturing Celebrates FlexArc® Welding Cells, 10 Years Built in Canada
March 15, 2023
It is the dedication to the ABB FlexArc® robotic arc welding solution from customers such as Guelph Manufacturing Group that supports ABB Robotics in continuously writing the future of flexible manufacturing and smart machines – empowering the local development of innovative solutions for Canadians in Canada.
Located in Guelph, Ontario, since 1965, Guelph Manufacturing Group has established to be a leading manufacturer and supplier of metal stampings, assemblies, headrest and armrest inserts, formed wire and other components.
The need to produce large volumes of high-quality consistent products to meet customer demands, while facing challenges from labour shortages encouraged Guelph Manufacturing Group to introduce robotic automation into their production. This decision has enabled Guelph Manufacturing Group to boost the efficiency of their weld dependent operations, supporting them in adapting to meet evolving business needs over the past two decades.
In 2013, Guelph Manufacturing Group was the recipient of the first built-in-Canada ABB FlexArc®, a globally engineered robotic arc welding solution modified by local Canadian weld experts to insure it met the needs of Canadian customers and safety standards. The solution combines ABB robots and Bullseye, standard positioners, weld power supplies, torch cleaning stations, and all safety and guarding to deliver a flexible and easy program system at the right price.
More Information
Related Story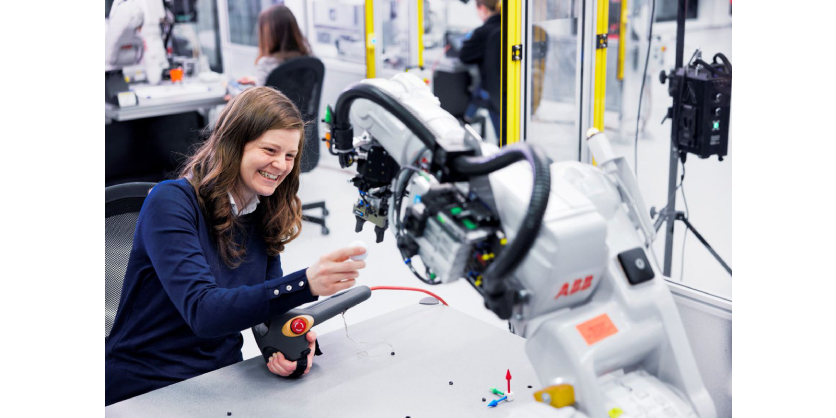 With the sale of robots hitting record levels, Marc Segura, ABB Robotics President is making several predictions on key trends in robotics automation for 2023.
"The impact of global labor shortages is increasingly being felt by many businesses while they try to keep pace with customer demands," said Marc Segura, ABB Robotics President. "This, coupled with global uncertainty, disrupted supply chains and rising energy costs as a result of world events in 2022, means more companies are looking to robotic automation as a way of increasing flexibility, building resilience and making their operations more sustainable."

Marc Segura, ABB Robotics President