ABB Predicts Top Robotics Trends for 2023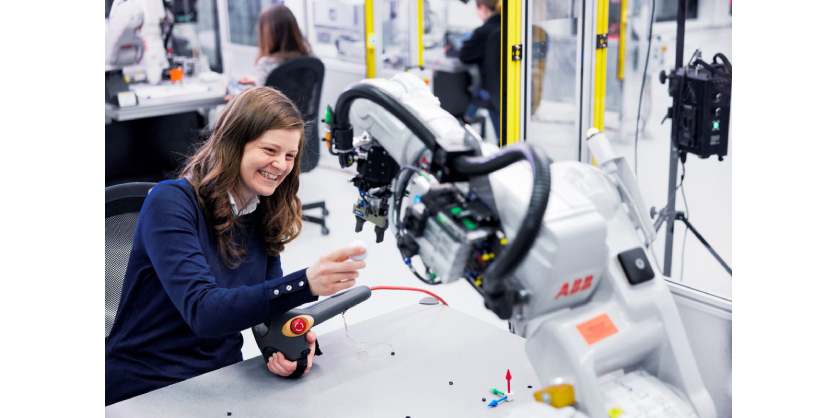 February 27, 2023
Labor shortages present new opportunities for robotic automation
AI and connected digital networks will make robots easier to use, enabling them to take on more tasks in new industries
More specialist partnerships between industry and educators will close robotics skills gap
With the sale of robots hitting record levels, Marc Segura, ABB Robotics President is making several predictions on key trends in robotics automation for 2023. 
"The impact of global labor shortages is increasingly being felt by many businesses while they try to keep pace with customer demands," said Marc Segura, ABB Robotics President. "This, coupled with global uncertainty, disrupted supply chains and rising energy costs as a result of world events in 2022, means more companies are looking to robotic automation as a way of increasing flexibility, building resilience and making their operations more sustainable."

Marc Segura, ABB Robotics President
Trend 1 – Demand for robots will increase in response to global labor shortages, with robots taking on new tasks as more companies look to reshore their operations
The impact of labor shortages is already widely felt across all industries and will continue into 2023 as the effect of ageing populations and a reluctance to take up low paid and unfulfilling employment increase. By 2030, it's predicted that more than 85 million positions will be unfilled[1], hampering economic growth and presenting companies with the need to find new ways to plug gaps in workforces
Demand for robots will be particularly strong in countries where companies are seeking to re- or near-shore their operations to help improve their supply chain resilience in the face of global events. In a survey of 1,610 US and European companies carried out by ABB Robotics in 2022, 74 percent of European and 70 percent of U.S. businesses said they are planning to re or nearshore their operations, with 75% of those respondents in Europe and 62% in the USA indicating they would be investing in robotic automation in the next three years.
"While attention has focused on the impact of automation on jobs, robots will increasingly perform the dull, dirty and dangerous tasks that are no longer appealing, helping to solve the issue of global labor and skills shortages," said Segura. "The expanding capabilities of robots, including the development of collaborative options with larger payloads such as ABB's GoFa™ and SWIFTI™ cobots that can be deployed safely alongside human workers, offer new possibilities for companies to both address skills gaps and make better use of their existing workforces.

Marc Segura, ABB Robotics President
"We will also see robots taking on tasks in new sectors such as food service and healthcare, particularly in laboratories and dispensaries. ABB robots are already in operation in the Haidilao restaurant chain, where the meal prep process has been automated, while at the University of Texas Medical Branch (UTMB) in the USA, ABB robots have revolutionized antibody research by automating the testing process, increasing the number of tests done per day from 15 to 1000. We will see robots taking on more roles in similar settings in 2023 as labor shortages continue to impact businesses," said Segura.

Marc Segura, ABB Robotics President
Trend 2 – AI and autonomous technology will make robots easier to use, intergrate and access, enabling them to take on more tasks in new industries
While autonomous technologies continue to make robots easier to program, operate and maintain, more companies will make their first investments in robots or find ways to deploy them in new applications. The latest autonomous navigation technology powering ABB's range of Autonomous Mobile Robots (AMRs) is already enhancing productivity, while making operations more flexible and faster. Solutions like these enable manufacturers to move away from traditional production lines towards integrated scalable, modular production cells, while optimizing the delivery of components across facilities.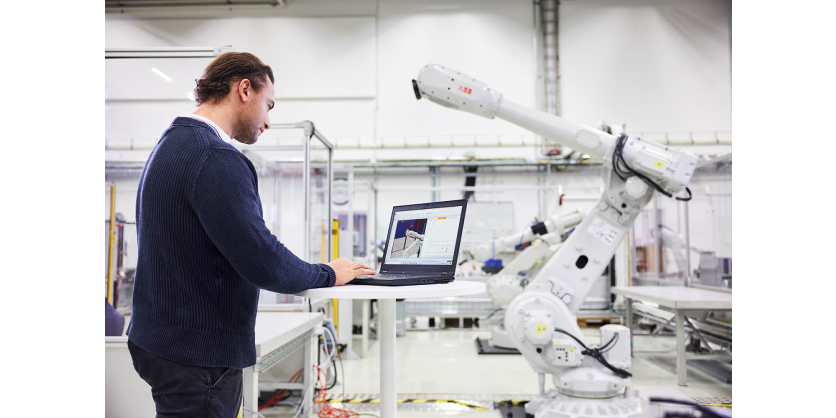 Developments in artificial intelligence are powering autonomous grasping and positioning, which will expand the range of tasks robots can perform. This greater use of AI in robotics helps with tasks like screwdriving, which is already in operation at ABB's Robotics Mega Factory in Shanghai, where AI-powered robots build new robot models. At the same time, continued simplification of the software and controllers used to program robots will further reduce barriers to adoption by removing the need for specialist expertise.
"As Artificial Intelligence in robotics develops, the concerns around complexity and capability that previously prevented companies from investing in robotic automation, are being addressed," said Marc Segura. "As capabilities develop further, robots will appear in greater numbers and in applications outside of the traditional manufacturing and distribution environments such as electronics, healthcare, e-commerce, pharmaceuticals and food service."

Marc Segura, ABB Robotics President
The near future will also see the creation of connected digital networks, using open platforms to enable quick and easy integration of robots, controllers, and software from different vendors. ABB's OmniCore controllers are created to make robots more open and connected, which makes robots more accessible, enabling smaller companies and start-ups to embrace automation. 
Trend 3 – More specialist partnerships between industry and educators will help equip current and future workers with the skills to thrive in a new era of automation
With more companies introducing robots, there is a growing need for workers to learn new skills that will enable them to thrive in an automated environment. Achieving this will need a joined up, multi-generational approach, from schools, colleges, and universities through to SMEs and supporting associations to provide training.
"The factories of the future will need workers who know how to apply automated technologies to perform tasks," said Segura. "As robots become more commonplace in factories, warehouses and other environments, there will be an increase in partnerships between robot vendors, manufacturers, and educators to ensure that people have the right skills for an automated future. There are already over 200 examples of ABB partnering with educators around the world, where our robots, RobotStudio® simulation and programming software and AR and VR tools are used to teach students of all ages the skills needed to program and use robotic automation."

Marc Segura, ABB Robotics President
A year of opportunity
These three trends will prevail in 2023, as more companies look to automation to boost their productivity, efficiency, and resilience.
"Disruption and uncertainty are forcing companies to think differently about the way they operate. Scalable, flexible and capable of handling an expanding range of tasks, robots offer an ideal way of coping with uncertainty, making businesses more resilient," said Segura.

Marc Segura, ABB Robotics President
"At the same time, successful robotic automation relies on combining the potential of robots and people to achieve the best possible outcomes. As new technologies continue to make robots easier to use and deploy, we see 2023 as a year of opportunity that will enable companies and their workforces to reach new levels of productivity, efficiency and flexibility."
Related Story
It was a big day for ABB as they welcomed viewers from all over the world to their biggest software launch event of the year. Live from Sweden on LinkedIn, they presented the next step for their RobotStudio®: expansion to the Cloud. This latest development promises to transform robot programming and revolutionize businesses across the globe by bringing collaboration, simplicity, transparency, and best-in-class technology to one powerful online tool.