The Five Key Steps of Choosing a New Dorner Conveyor System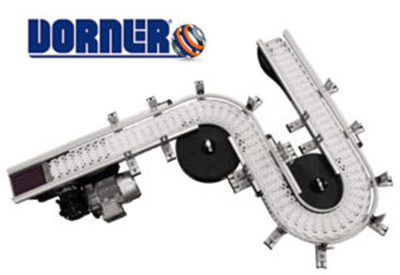 September 15, 2021
Dorner manufactures innovative conveyor solutions that are available in Canada from Advanced Motion & Controls Ltd. This comprises a full lineup of packaged and custom systems (belt, modular belt, and flexible chain conveyors) that serve all industrial, packaging, and sanitary automation needs. While Dorner's portfolio is easy to select from, the manufacturer offers a simple five-step guide to finding the right material-handling solution for any plant or warehouse.
Optimized efficiency and productivity
Dorner offers a wide range of flexible conveyor platforms that are easy to integrate and optimize efficiency and productivity. With full service and support from selection to installation, professional engineers can design and assemble custom engineered conveyor systems for any needs, from standard special conveyors to fully integrated systems.
These material-handling solutions are easy to purchase and acquire, thanks to an efficient delivery and support network that includes Advanced Motion & Controls in Canada. Before a customer acquires a product, of course, a selection process is necessary. Dorner recommends the following five steps when choosing one of its conveyor systems:
1. Environmental influences. The most suitable solution depends on whether the work environment is dry or wet, or whether it is a standard industrial setting (from pharmaceuticals to manual assembly). Environments that require wash-down should use systems that can be disassembled easily.
2. Configuration. Consider whether the layout requires the ability to move in various directions, accommodate other equipment, or work within restrictions. Various design types are available.
3. Sizing it up. The size of the conveyor system should be appropriate for the items being moved. It should also fit within the operating space, with room for worker movement.
4. Moving it. Acquire the right motor mounts to move products at the correct speed, as well as any required accessories.
5. Other details. Determine the right style of belt for the application, plus whether a flexible chain or a translucent appearance is needed.
Check out the video below for a sense of Dorner's customized conveyors:
{videobox}2sGBXx8NPcI{/videobox}