SIM Drive Couplings from AutomationDirect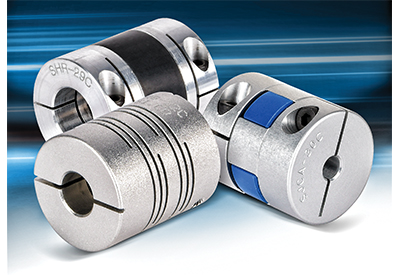 June 22, 2021
AutomationDirect has added SIM drive couplings to their line of mechanical power transmission products.
SIM drive couplings are power transmission components used to couple the shafts of various mechanical devices, often of different sizes, and compensate for shaft misalignment.
Four different styles of couplings are available; Jaw/Spider couplings provide a wide range of fitment and higher torque, Oldham couplings provide a higher speed rating and allow for a higher misalignment of mated shafts, servo beam style couplings add a significant increase to speed rating and have zero backlash, while high-gain couplings offer the highest speed ratings, excellent vibration absorption as well as zero backlash.
These SIM drive couplings start at $10.00 and have a 1-year warranty
Learn more by visiting: https://www.automationdirect.com/drive-coupling