Slim Relays and Socket Series with Screw and Push-In Terminals by Carlo Gavazzi
July 4, 2022
CARLO GAVAZZI is excited to announce the launch of the RPYS Series Electromechanical Plug-In Relays, with screw and push-in terminal sockets, and accessories that include busbars, retention clips, ID tags, and protection module.
The slim, compact design of the RPYS is ideal for electronic and automation panels with limited space. Its 13mm wide footprint saves customers more than 30% of utilized space when compared to other industrial plug-in relays. Matching sockets are available in both screw and push-in terminals versions for quick and easy wiring as well as vibration resistant connections. Wiring is further simplified by interconnecting multiple relays and sockets by means of busbars.
Features of the RPYS Series include:
•SPDT 10A or DPDT 5A contact ratings
•6mm width
•Nominal coil voltage: 12VDC, 24VDC, 24VAC, 115VAC, and 230VAC
•Basic and Test button + LED versions
•Bidirectional LED indicator with polarity protection
•Matching screw and push-in terminal sockets
•Accessories: bus jumpers, ID tags, retention clips, protection diode module
•Agency approvals: RoHS compliance, cURus (recognised only) and CE certification
The RPYS Series Electromechanical Plug-In Relays are specifically designed to meet requirements of the industrial and building automation markets, including Food and Beverage equipment, Automated Doors and Access Controls, Plastics and Rubber machines, HVAC systems, Building automation, Lifts and Escalators, Packaging equipment, and Mining machinery.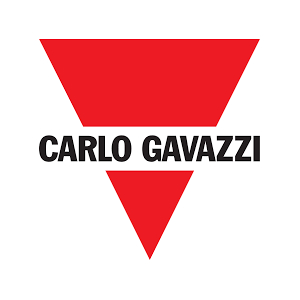 They are available from Carlo Gavazzi's network of sales offices and distributors in the Americas, or at www.GavazziOnline.com
More information on these new products can be found from the links below:
Application Note: Industrial Automation