Orion Fans' ML2010 Mini-lab Prototyping Station
September 22, 2023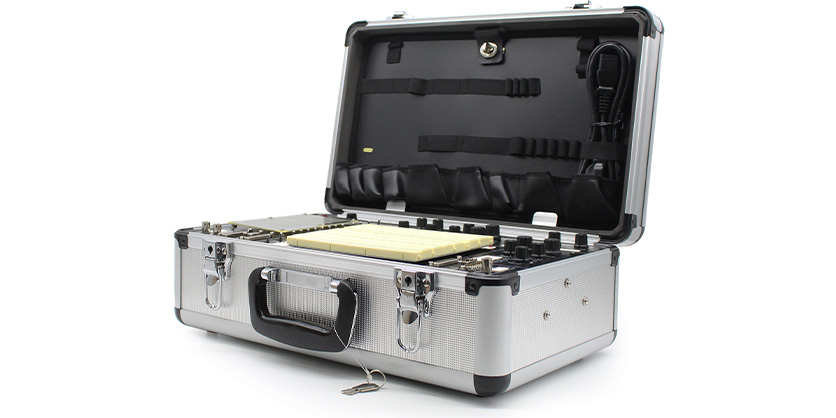 Orion Fans' Mini-lab puts everything users need at their fingertips for building and testing digital and analog circuits
Orion Fans' ML2010 Mini-lab is a complete prototyping station and has been designed to consolidate all test equipment needs into one compact package. This miniature laboratory is used in conjunction with an oscilloscope and multimeter and puts everything users need at their fingertips for building and testing all types of digital and analog circuits. The features incorporated in this equipment are perfect for hobbyists, designers, technicians, and students in the electronics industry.
ML2010 Features
Breadboard
Power supplies
Function generator stimulus
Sweep ramp generator stimulus
Pulse generator stimulus
Protoboard
I/O ports
Switches
Indicators
Heavy-duty carrying case
The ML2010 Mini-lab from Orion is a portable set of instrumentation designed for the student or experimenter. All interfaces to our senses are analog, but the information to sensual awareness is handled digitally. Thus, those developing electronic solutions must have grounding in both digital and analog circuits. The ML2010 provides the platform for developing an understanding of both. Simulation software can predict results, but actual circuit construction usually produces surprises and anomalies, which is why breadboard platforms are necessary. The large center area of the Mini-lab consists of such a breadboard. It is surrounded by power supplies, stimuli, input/output ports (I/O), switches, and indicators.