Monitor Your Drive System on Vacation with DriveRadar® IoT Suite from SEW-EURODRIVE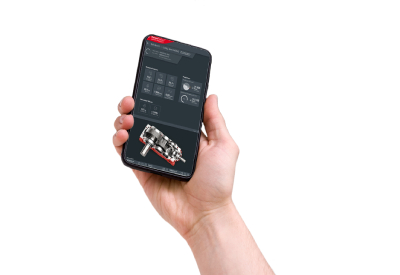 August 18, 2022
Smart Drive Maintenance on Your Smart Device
Know what your gear units are up to, 24/7/365. Receiving critical condition alerts for your Industrial Gear Units are JUST ONE of the Smart Condition Monitoring Features available with DriveRadar® IoT Suite.
How Does This Help with Maintenance?
For starters, it can measure 3,000,000 values per day
The Potential for Smart Maintenance
The DriveRadar® IoT suite package includes plug and play smart sensors, Edge processing, and intelligent data analysis to transform your static Gear units into sophisticated, self-learning, and self-diagnosing Gear Units.
The technology is designed to take the guesswork and even some of the thinking out of your maintenance tasks and allows you to view critical performance data right from your smart device.
Plan maintenance and repair activities predictively for your drives and avoid undesirable system failures.
Just Some of The Features: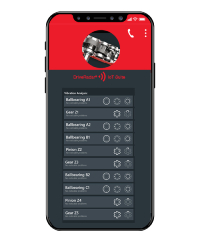 •Early Detection of Faults
•Ability to Forecast Next Oil Change
•Predictive Maintenance
•Teach Mode
•Optimized Stockeeping
•Faster Maintenance
•Reduced Downtime
•Receive Alerts if the Limit values change
•Receive Alerts in Temperature variances
•Create oil Error Handling protocols
•View graphical localization data when limit values are exceeded
•Error Handling with timestamp
•Recommendations for actions and appropriate services
•Calculated Warning and Fault detection
Smart Maintenance right on your Smart phone
The Demand for Condition Monitoring is increasing tremendously and so is the need to monitor your Industrial gear units remotely. DriveRadar® IoT Suite for industrial gear units is your smart condition monitoring solution that connects you to your drive system anywhere. The benefit of >DriveRadar® IoT Suite instills intelligent and machine learning concepts into your drive system and keeps them connected. The days of manual inspections and unplanned downtime can be eliminated with the DriveRadar® IoT Suite solution.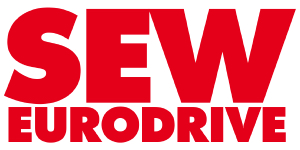 To learn more about DriveRadar IoT Suite, click here