New Options Added To Hammond Power Solutions' HPS Centurion P And HPS Sentinel Lines
Capacitor Contactor Option Available For HPS Centurion P Passive Harmonic Filter
January 25, 2023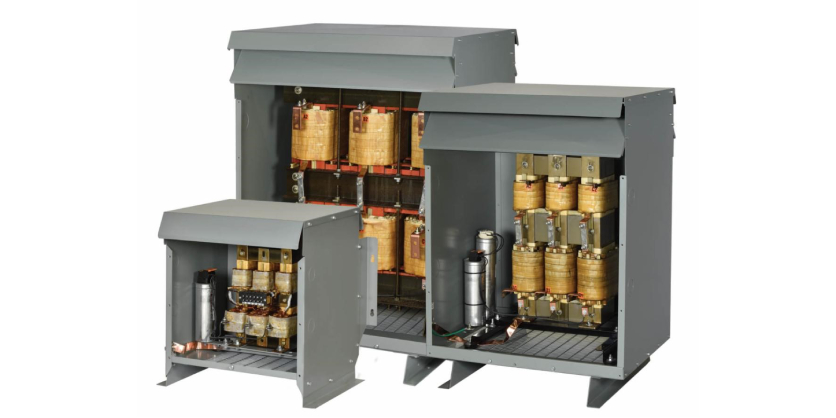 The capacitor contactor option allows the user to open and close a contact, removing the capacitors from the circuit. The user can control the contactor by providing configurable contact output from the VFD which opens at light load.
Passive Harmonic Filter HPS Centurion™ P
HPS Centurion™ P passive harmonic filter is specifically engineered to mitigate harmonic currents created by non-linear loads. It is currently available from 5 to 500 horsepower and it improves power quality by simultaneously reducing harmonics and improving true power factor. The advanced HPS design delivers superior performance compared to a traditional harmonic filter by reducing harmonic current distortion by 80% (typically to 5% or less at full load), corrects corrects true power factor to over 95%, and meets IEEE 519 harmonic requirements when operated within designed parameters.
HPS Centurion P consists of reactors and capacitors in an LCL arrangement designed to reduce a broad range of harmonics associated with variable frequency drives and other three phase rectifiers.
Witness real time testing of the HPS Centurion P in the HPS Power Quality lab.
Throughout of the development of our passive harmonic filter, HPS has been validating performance through a real system installation.
The measurements were taken on the input of the passive harmonic filter and on the input of a variable frequency drive without the passive harmonic filter. The actual measured data points were used to show the current distortion as well as the harmonic spectrum.
Passive Harmonic Filter Simulations
HPS has developed an Excel based tool to simulate the effect of adding up to 5 HPS Centurion P Passive Harmonic Filters which greatly reduce harmonics from non-linear loads (typically VFDs).
Contact HPS to obtain a simulation for your system
The simulation illustrates the expected performance of the HPS Centurion P passive filters in comparison to 3% or 5% line reactors or an isolation transformer. The tool displays expected current distortion and power factor as well as current waveforms and spectra. It will also tell you the HPS part number for the required passive filter. As a future enhancement it will also be possible to compare the effectiveness of HPS Centurion P Passive Harmonic Filters to an HPS TruWave Active Harmonic Filter.
Additional Voltages For HPS Sentinel Distribution Transformers
HPS Sentinel G, K, and H distribution transformers are now available in 220V, 440V, 50 kVA, and 600 kVA. These can now be configured using our HPS E-Quotes Lite configurator located on the HPS website.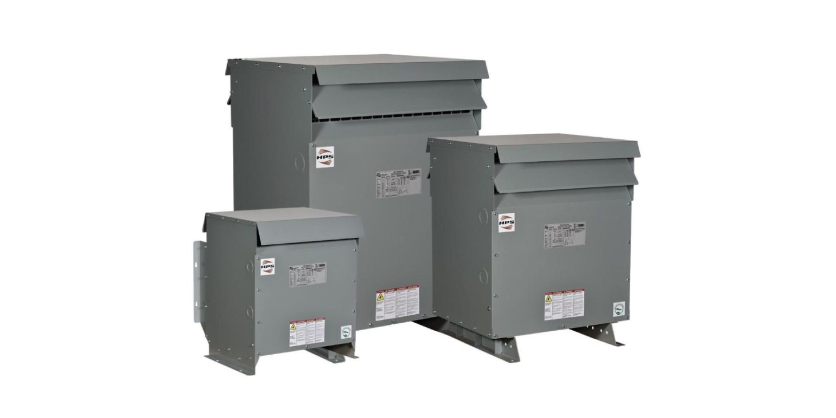 Low Voltage Distribution Transformers
HPS proudly offers a variety of transformer types and energy efficiency levels to meet your most demanding applications. Regardless of your global location we have a transformer that fits your application needs, designed, tested and certified accordingly.
Their Sentinel (G, K, H) product lines meet North American Efficiency Standards: U.S. – DOE 10 CFR Part 431 (DOE 2016); Canada – SOR/2018-201, Amd. 14 (NRCan 2019) & ON Reg. 404/12; Mexico – NMX-J-351-1-ANCE-2021
These transformers are generally used for supplying appliance, lighting, heating, motorized machine and power loads from electrical distribution systems.
Specifically designed and tested for applications that use non-linear loads.
Superior to K-rated and conventional transformers in reducing voltage distortion and power losses due to current harmonics created by single-phase, non-linear loads.
Related Product
HPS Titan™ X encapsulated transformers are designed for industrial and hazardous applications requiring conformity to IECEx; complimenting our existing HPS Titan N product. The transformer core and coil is completely encapsulated in epoxy and silica, providing excellent protection from airborne contaminants and prevents the ingress of moisture. The removable hinged door and factory installed grounding lugs, reduce installation time and money.