Redefine Productivity – Introducing UR20 from Universal Robots
June 24, 2022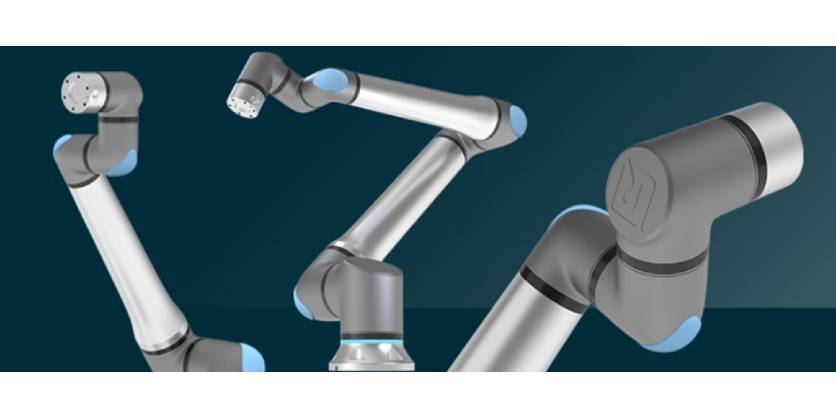 This Is the Cobot. Redefined.
UR20 is the first in Universal Robots' new generation of high-performance industrial cobots. Manufacturers can use the UR20 to lift heavier and move faster in a larger work envelope.  
The UR20 is the result of constantly innovating and seeking to understand our customers' needs. Manufacturers need greater payloads, larger work envelopes, faster speeds, and easier serviceability, out of their collaborative systems. We've gone to work and pioneered a next-generation cobot that can offer all those benefits in one product. This is cobots without compromise.
The UR20 collaborative robot allows you to:
Increase Throughput

Improve your productivity by using your space, your team, and your equipment more efficiently.

Boost Uptime 

The increased payload, speed, torque, and serviceability of the UR20 are helping manufacturers increase uptime on even their most heavy-duty processes.

Scale Your Production Capacity

This new cobot is the manufacturer's game plan to win more orders and take on new customers. Watch this video that was unveiled at Automatica 2022
UR20 Is the Most Capable and Competitive Robot We've Ever Built 
Aiming to continuously redefine automation, Universal Robots is committed to paving the way and bringing the most innovative automation solutions to businesses of all sizes. With the new UR20, Universal Robots redefine collaborative automation by creating a high-performance cobot with an active vibration dampening software and a completely redesigned joint. Manufacturers worldwide have been waiting for this cobot – a collaborative robot designed to perform heavy-duty tasks while maintaining high precision and quality.
Several aspects set UR20 apart from other collaborative robots with high payload, but here are five
 essential features that make it the best cobot to join your team

.
More speed and torque

Its new robust joint brings up to 30% more speed and torque within a closed capsule.

Advanced motion control

Working with higher payloads in a collaborative environment demands the advanced position, acceleration, and velocity control we offer.

highest paylaod in its reach class

Increased payload with no compromises: it delivers 20kg payloads to the entire work envelope of the cobot.

Longer reach

They made it their largest cobot to fit collaborative automation into more production environments and larger work envelopes.

Lightweight design and small footprint

They believe re-deployability is essential to cobot technology. As they continue to pioneer what cobots are capable of, they're making sure the UR20 meets the needs of low volume, high mix production.
More Information
Related Story
Universal Robots has reached a new milestone with 100 certified training centers worldwide. This comes following the opening of a new center in Täby near Stockholm in Sweden, with other centers spread across 23 countries.