The Big Questions Answered by Dr. Steffen Haack, CEO at Bosch Rexroth
June 15, 2023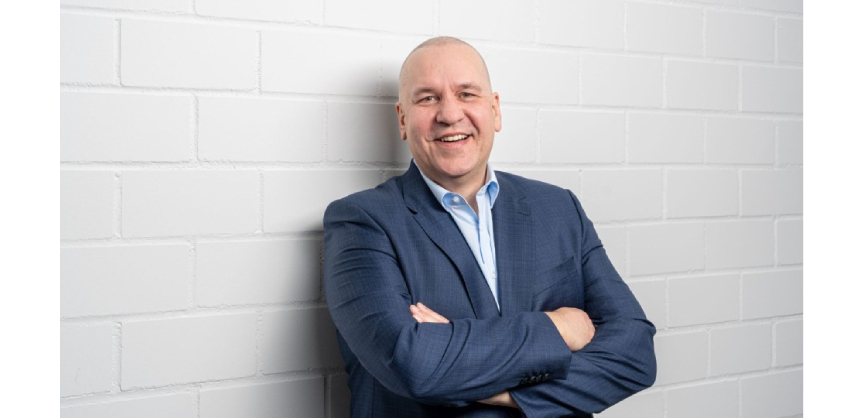 It's been nearly a year since Dr. Steffen Haack stepped into the role of CEO at Bosch Rexroth. The Bosch Rexroth Editorial Team caught up with him to find out what his priorities are for the company and how he intends to help your business to benefit from digital technologies and sustainable initiatives.
These are challenging times. Restrictions to the availability of materials and transport capacities, as well as uncertainties in the international trade environment and conflicts around the world, are all causing mounting pressure on our ability to do business.
But at Bosch Rexroth, we're weathering the challenges well. Our customers appreciate the quality of our products and that we've maintained our ability to deliver, despite the constraints of the COVID-19 pandemic and the uncertainties of the business landscape.
And we're not standing still. There's a lot going on at Bosch Rexroth, as we explore new ways to consistently exceed our customers' expectations. To better understand these developments, we spoke to our CEO, Dr. Steffen Haack.
Dr. Haack, what's moving at Bosch Rexroth?
For us, everything revolves around the idea of motion. With our drive and control technology, our automation solutions, services and software, we create movement in a physical sense. But the idea of movement is also something that we as a company stand for – we drive things forward, standing still is not our thing. It's not for nothing that our customer promise is "WE MOVE. YOU WIN". We've moved forward as a business.
In what respect?
We're continuing to grow and strengthen our portfolio. In 2022, we acquired several companies and stakes in others, and established joint ventures.
We're also intensifying our focus on digitalization – improving the coordination of the activities that are already underway, driving forward the digitalization of our products, and strengthening the use of digital business models within the company.
Sustainability is also being put even more firmly at the center of our activity. We've been doing our bit to become more sustainable for a long time, but now we're really stepping up our efforts. Sustainable growth offers opportunities for both our customers and ourselves. Not only are we continuing to make our own factories more sustainable, but we're also developing more sustainable products that help our customers reduce their energy consumption, and thus emissions.
Let's stay with digitalization for a moment – how important is software in mechanical engineering?
Software is key. Our company has its roots in mechanical engineering, and we remain a hardware company. But we're also making good progress in the digital space. As in the consumer sector, digitalization can make many things faster, easier and more available for industry.
Digital transformation works in two ways. Firstly, we use it to accelerate our own processes and make them more transparent. But more importantly, we can use it to ensure our current products work harder for our customers, or to develop completely new solutions. A good example of this is BODAS – our portfolio of IoT solutions, software and electronic hardware for the off-highway market. Another is Hydraulics For You (H4U), where we've integrated our hydraulics expertise into software that we make available, regardless of the control system used.
Digitalization simplifies and speeds up processes for our customers – from configuration to commissioning. It also enables us to differentiate ourselves from our competitors and support our customers with digital products and services. Even better, we can surprise and delight them.
What's Bosch Rexroth's approach to sustainability?
We've taken a pragmatic approach. The experience we've gained from converting our own plants to climate neutrality has been incorporated into the development of our products and solutions.
Firstly, we offer energy-efficient products and solutions that demonstrate that sustainability and economic success can go hand-in-hand. A great example of this is our eLION portfolio. Not only does it have a positive impact on productivity and performance, but it's also better for the environment.
A more efficient use of energy and materials not only has an impact on the environment, but also on competitiveness. And that naturally affects our business and that of our customers. Here we're seeing a major lever for CO₂ savings, because CO₂ is generated first and foremost in the use of products and less in their manufacture.
Secondly, we're developing more products for the green tech industries, such as hydrogen technology, photovoltaics and the recycling business. For example, we've created a solution that rapidly discharges electric vehicle batteries, aiding the recycling process. And that's a big challenge coming when you consider the increasing number of electric vehicles.
Our customers expect us to buy and produce responsibly ourselves, so that they receive products that have been manufactured as sustainably as possible. And future employees expect a clear positioning on the issue of sustainability – they want to see the concrete measures we're taking as a business to become more sustainable.
So to summarize, why is Bosch Rexroth the right partner in these challenging times?
"WE MOVE. YOU WIN." is our promise to our customers, and we're serious about it. Our customers are our passion, and we strive to be their best supplier. To do that we need highly motivated people who share this sentiment and have the ambition to win together.
Reliability is even more important in uncertain times and Bosch Rexroth will do everything so we can continue to be a reliable partner for our customers. We want to help them build even better machines and give their businesses a competitive advantage. They can rely on excellent products, top quality, outstanding service, and in-depth application knowledge from us. I'm convinced we're very well positioned to support them and deliver for them. The technology is there, it's more a question of deciding how they want to use it. That's why we can confidently say: "You decide".
Related Story
The new facility will be the ideal representation of what it truly means to be a factory of the future. As part of its factory automation portfolio, Bosch Rexroth provides solutions that ensure the efficiency of manufacturers, regardless of industry. The operations in Charlotte are specifically dedicated to custom assembly and linear motion technology solutions tailored to meet their customers' variable needs.