Festo: In-Line Valve Series VUVG-LK and VUVS-LK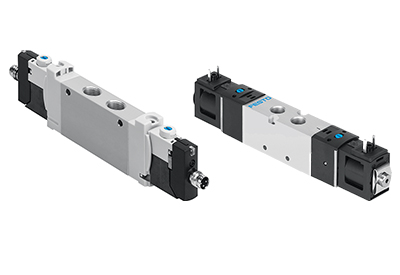 September 15, 2021
The VUVG-LK and VUVS-LK valves will solve most common applications with an exceptional quality. Easily connect to inch or metric tubing and mount onto a variety of manifolds with screws and gaskets.
Compact: the VUVG-LK Series
Designed as a compact range with an optimized footprint / flow ratio for a fast and reliable actuator response.
This lightweight and space saving valve fits perfectly into your overall automation concept, whether as an individual valve or mounted on a manifold.
High flow: the VUVS-LK series
This robust valve stands out thanks to its high flow rate and elegant design.
The series is a perfect example of heavy-duty pneumatics offering reliable operation at a great value. With the ability to be mounted on a manifold for maximum flexibility.